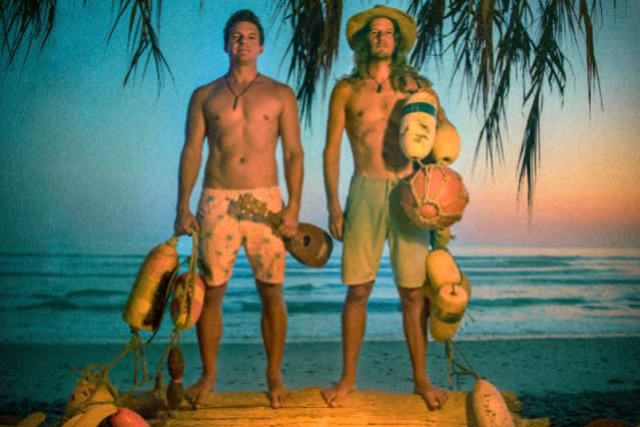 Wheeland Brothers and Of Good Nature
Show Dates are Subject to Change
Wednesday
Mar 8th
8:00 pm
PST
6:00 pm

Doors
$30.00
SHOW DATES ARE SUBJECT TO CHANGE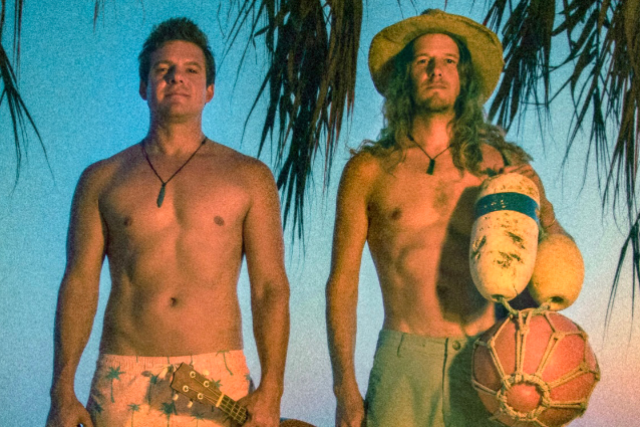 The Wheeland Brothers
Pop Rock
The Wheeland Brothers are two Southern Californian brothers who grew up in Orange County surfing, scarfing down hole-in-the wall Mexican food, and jamming around beach bonfires.
They combine fun, catchy melody and lyrics with the cool attitude and positive energy of reggae, as well as the down-to-earth, organic honesty of acoustic rock, ukulele lullabies, and flip flop hip hop. Sunshine music inspired by waves, hangin' with friends, and dreaming of distant shores.

The brothers (Nate "Frogg" and Travis Wheeland) officially began their musical journey during a backpacking trip to Kalalau on the island of Kauai in 2010, where they were inspired to create their first album "Toast to the Coast".In May 2012 their first album was released along with the music video for their first single "Sand in My Sheets" which was nominated for best music video at the Orange County Music Awards (up against No Doubt & the Dirty Heads) and received play at Hollister stores world wide. The following year, in July 2013 their sophomore album "Muchos Mahalos" was released along with the music video for their single "Lovin' On Time". Their fun, lively stage show has earned them a reputation for stoking crowds all over California and beyond with artists such as Slightly Stoopid, Donavon Frankenreiter, The Green, and Shwayze.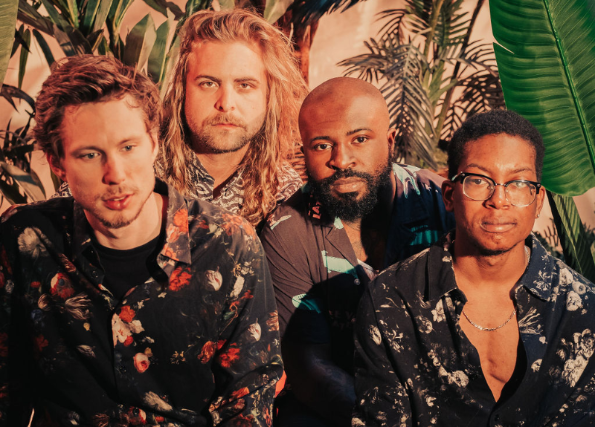 Of Good Nature
Surf
Of Good Nature (OGN) incites and unites listeners with a fusion-friendly approach to today's music, uncovering a highly accessible sound that concentrates on positive and feel-good lyrics, uplifting energy and technical musicianship, packed into a potent blend of alternative, soul, rock, groove, and pop. OGN's unique style and ever-evolving sound is implemented through technical drumming, soulful vocal melodies, and brass instruments, creating extraordinary and excitingly passionate music that is expressed on the stage and on the record.
The band has been actively releasing singles throughout summer 2022 with "Open Your Mind", "I'll Fly", and "Save the World" which are building towards the forthcoming double-EP release concept titled Input and Output.
Also in Summer 2022 OGN served as direct support for Michael Franti & Spearhead's 'Follow Your Heart' Tour, performing in amphitheaters across the east coast and midwest. OGN performed at Summer Camp Music Festival, Bristol Rhythm & Roots Reunion, Fall Badfish, and announced their fourth invitation to 'Sail Across the Sun', Train's destination music festival at sea.
Fall of 2022 sees Of Good Nature co-headline their national "Open Hearts, Open Minds, Open Roads" tour with Mishka, their first full headline tour since 2019.
Previous releases include the self-produced Cover EP (2021), led by sing-along favorite "Valerie feat. The Elovaters", and "Lovely Day", originally by Bill Withers. Full length albums Everything Turns Gold (2020) and Timeless (2019) were recorded with A-list producer Danny Kalb (Beck, Ben Harper, Foster The People) at White Star Sound Studios in Charlottesville, VA, with each reaching the iTunes and Billboard Charts.
In 2020 the band was selected by Sierra Nevada as a featured artist for its 'Doing Big Things' promotion, partnering with RoofAbove Charity to raise donations through live-stream performances to help those in need in the band's hometown of Charlotte NC.
Points Of Interest :
"Open Hearts, Open Minds, Open Roads" Tour with Miskha co-headlining over 20 shows in major markets (Fall 2022)
Michael Franti & Spearhead direct support "Follow Your Heart" Tour (Summer 2022)
4x on "Sail Across The Sun" with Train (2023, 2020, 2019, 2018)
"License to Chill" Festival with Dirty Heads, The Movement, and more (Oct 2022)
"Soulshine At Sea" with Michael Franti, Fitz and the Tantrums, Allen Stone, Niko Moon (2021)
Michael Franti's 'Stay Human Podcast' appearance (2021)
Michael Franti & Spearhead direct support "Good Day For A Good Day" Tour (2021)
"Dirty Heads Orlando Vacation" festival with Dirty Heads, Sublime w/ Rome (2021)
"One Love Music Festival" Long Beach CA with Rebelution, Slightly Stoopid (2020)
Single "Looking for It" - YouTube Top Blogged 50 Playlist (2022)
"Is This Love" cover video 313k+ views on YouTube
Timeless (2019) reached #1 on iTunes Reggae Albums #3 Billboard Reggae Charts
Everything Turns Gold (2020) album licensed by Discovery Network
"Take Me Anywhere" premiered on SiriusXM's 'The Pulse'
"Be The Day" premiered on Sirius XM's 'The Joint'