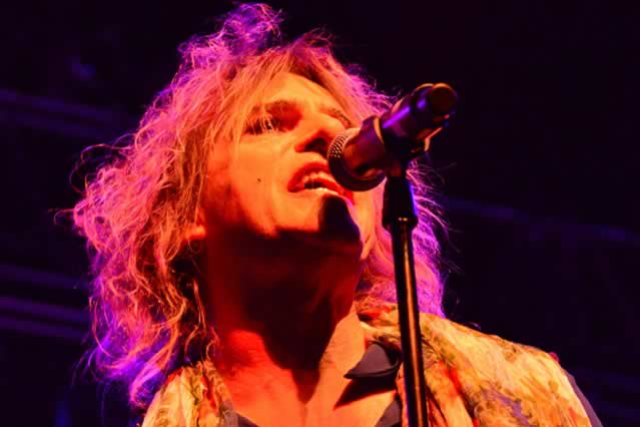 Gene Loves Jezebel and Bow Wow Wow
Show Dates are Subject to Change
Saturday
Mar 25th
8:00 pm
PDT
6:00 pm

Doors
$25.00
SHOW DATES ARE SUBJECT TO CHANGE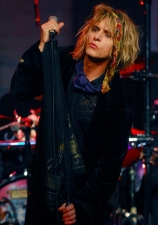 Gene Loves Jezebel
Pop
In the fall of 1982, Michael Aston set out from his native South Wales and settled in the leafy dilapadated elegance that was 56 St. Georges SQ Pimlico SW1 (passport anyone?).
After hooking up with James Chater, a drummer of questionable ability, he formed his first band (briefly known as 'Slavorian'). They were joined soonafter by Ian Hudson (guitar) and twin brother 'J' (vocals, guitar) and the twins began their assent in the U.K. Underground.
A demo resulted in a deal with 'Situation 2 Records' (appropriate) a Beggers' Banquet subsidiary. The bands London debut at Covent Gardens Rock Garden Shaving ny neck'a well and receiving E.P. followed (incidentally 'ALL ABOUT EVES' Julliane Regan on piano & vocal debut).
J managed to wangle a spot on the I.C.A. (Institute of Contemporary Art) Rock Week. A radical Art/Multimedia Event/Alternative Festival (YaBoo Lalla-Pallooza). One problem, they were without a moniker! The Brothers had been patronizing St. Martins (School of Fashion & Art) Bar. Famous for its young, eccentric, arty and beautiful peoples, the scene embraced them. J was named 'Jezebel' affectionately mocking his long vermillion hair. Michael as a poor limping child (as a result of a broken leg….who says soccers' a girls' game?) was nicknamed 'Gene' after Gene Vincent Gaite…someone quipped, "Does Gene Love Jezebel?" – ALL ABOARD! The band recorded screaming for 'Emmalene' with Albi Deluca, a guitar player of great artistry & verbiage. Hudson took over on bass. John Murphy (Associates) on drums; soon after the triple 'A' sided 'Bruises/ (A stellar recording) Punch Drunk / Brando'.
'83 the band recorded the debut album 'Promise' with Ian Hudson returning to guitar, Steve Marshall on bass and Richard Hawkins replaced the brilliant but odd Murphy on drums (making the band 80% that were WELSH BLOOD). 'PROMISE' has since been recognized as a Genre (Gothic) classic (Alt press 95). 1984 was a problematic year session with John Peel and Kid Jensen 'The Highlights' Recording with John Cale in New York. Though wonderful in its own way, bore no fruit (Also a Steve Harley produced single).
1985 saw Marcus Gilvear replace Hawkins and Chris Bell replace Gilvear for the 'Immigrant' Album (The bands' favourite by the way). After touring Europe with Gilvear and now Rizzo on bass, the Astons & Hudson recorded 'Desire' and 'Sweetest Thing' for English release before heading off to the U.S. (Relativity released Immigrant) for their first sortie into the U.S. (late '85). The tour saw the last straw placed on Hudsons' back…he lost his mind & was replaced mid-tour by James Stevenson (Generation X, Chelsea) for the recording in early '86 of 'Discover'…the bands' first major label release (signed by Gary Gersh of Geffen Records). 1986 was a very good year…'Desire' was voted college record of the year and "Heartache" was racing up the pop charts (ahead of the likes of REM and the CULT) a No.7 dance hit. They sold out theatres across the U.S. (Universal in a matter of hours!) 1987, the world at their feet, the 'Pre-Raphaelite Brothers recorded the 'House of Dolls'. Despite another sell out tour, "Motion Of Love" their most commercially successful record and world-wide tour…Michael bailed. Was some 3 years before THE JEZEBELS with J at the helm released 'Kiss of Life'….heralding a triumphant return with 'Jealous' a No.1 modern rock track chart. Severing their ties with Beggers' Banquet, they signed to the ill fated Savage Records.( turning down Atlantic, would you believe?). Despite the massive radio hit in 'Josephina' the label folded and the JEZEBELS were in limbo…Until now that is. Michaels' made two albums, 'Edith Grove' and last years' critically acclaimed 'Why Me, Why This, Why Now'. J's just completed his first solo album as yet untitled 'Pre Raphaelite Brothers'.
Last year, the brothers also sold the release titled, 'Some of the Best of Gene Loves Jezebel' (Avalanche Records). Michael is currently working on a new solo record…and the twins are writing material for 'The Pre Raphaelite Brothers'. Today Founding member Michael Aston (Lead vocals) owns the "Gene Loves Jezebel" trademark world wide and is still touring and recording new music as Gene Loves Jezebel.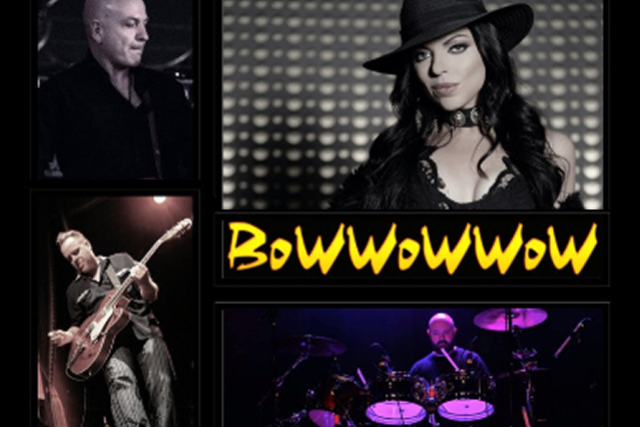 Bow Wow Wow
Pop
Bow Wow Wow's music ranges from simple, goofy, non-sensical tunes to complex, crisp pop masterpieces. Their music has been described as a pastiche of Latin and African beats, 50's rock-n-roll, and Spaghetti Western soundtracks. The band packaged all of this together with an incredible sense of humor and vigor.
With thundering African/Latin percussion and twangy, Duane Eddy guitars, Bow Wow Wow maintained a consistent image and sound through a host of record producers in their short life span. But despite the numerous people who shaped their sound from 1980-1983, a strong Bow Wow Wow identity remained intact. That unique musical style created a wonderful antithesis to the gloom of the London and U.S. music scene in the early 80's when unemployment and inflation were at record highs in both countries.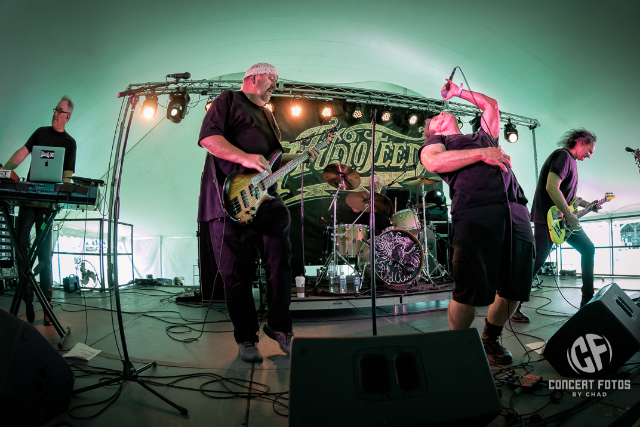 Moral DK
Rock
Moral DK is a powerful alternative rock band out of southern California best known for their high energy and dynamic live performances. Moral DK's sound is a collaborative effort among all members combining influences of rock, post punk, goth, and soul; all with a pop sensibility. Moral DK's songbook is vast with hook-laden melodic gems, such as their recent single of the popular classic, House Of The Rising Sun, an explosive rendition reaching the top 40 on both the Euro Indie Music Charts and World Indie Music Charts. Moral DK is in the final stages of completing their second album, due out in early 2023, while they continue performing at venues and festivals throughout the US.