The Mother Hips
Show Dates are Subject to Change
Sunday
Jun 4th
7:00 pm
PDT
5:00 pm

Doors
$28.00
SHOW DATES ARE SUBJECT TO CHANGE

The Mother Hips return with their new album When We Disappear. For the album, the Hips headed to New Mexico, spending time at Ghost Ranch before settling in at Jono Manson's Kitchen Sink studio in Sante Fe in late 2021 for the sessions. Self-produced, When We Disappear was hailed by MOJO "masterpiece" (****) and features nine cosmic new tracks co-written by co-founders Tim Bluhm and Greg Loiacono, a collection of compelling, guitar-driven songs inspired by psychology and literature. The album also includes their "addictive, psych-fueled" (Jambase) cover of Buffy Sainte-Marie's 1964 song "Codine."

Founded over 30 years ago while Bluhm and Loiacono were students at Chico State, The Mother Hips caught their first big break before they'd even graduated from college, when legendary producer and industry icon Rick Rubin signed the band to his American Recordings label. In the decades to come, the group has gone on to release 12 critically acclaimed studio albums and cement themselves as architects of a new breed of California rock and soul, one equally informed by the breezy harmonies of the Beach Boys, the funky roots of The Band, and the psychedelic Americana of Buffalo Springfield.

Hailed by the San Francisco Chronicle as "one of the Bay Area's most beloved live outfits," The Mother Hips' headline and festival performances have became the stuff of legend, finding them sharing stages with everyone from Johnny Cash and Wilco to Lucinda Williams and The Black Crowes. Rolling Stone called the band "divinely inspired," while Pitchfork praised their "rootsy mix of 70's rock and power pop," and The New Yorker lauded their ability to "sing it sweet and play it dirty."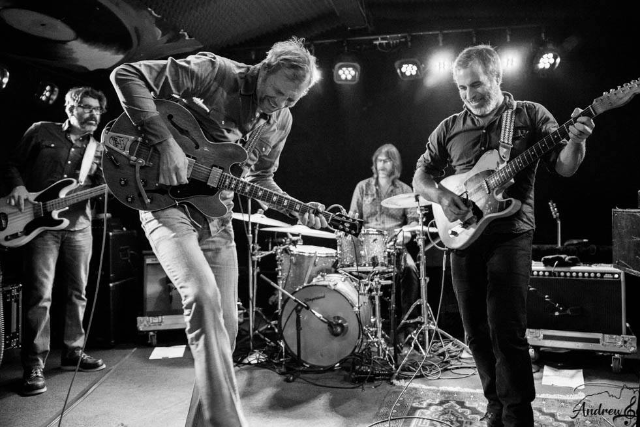 The Mother Hips
Alternative Rock
Hope. Warmth. Companionship. Few things in this world can conjure up such sensations quite like the sight of a glowing lantern in a darkened window.

"The glowing lantern is a universal symbol for sanctuary," says Mother Hips co-founder Tim Bluhm. "That's what we wanted this album to be: a warm safe place to get in out of the dark cold night."

Written and recorded through the heart of the COVID-19 pandemic, Glowing Lantern is indeed a work of great comfort, even as it grapples with the profound anxiety of these troubling and uncertain times. The songs here are weighty, abstract ruminations wrapped in unflagging optimism, bittersweet streams of consciousness delivered with a jaunty confidence in better days to come. Bluhm and fellow co-founder Greg Loiacono produced the album themselves, and the juxtaposition of darkness and light in their stark lyrics and buoyant arrangements reflect a tension familiar to anyone who's ever struggled to find their footing or make sense of the inexplicable. At the heart of it all, though, is a distinct sense of camaraderie, a feeling of closeness and brotherhood that the band has ironically only come to rediscover as a result of the past year of isolation and lockdowns. Glowing Lantern is as collaborative a record as The Mother Hips have ever made, and it's impossible not to feel the joy, gratitude, and friendship radiating out of it like a beacon in the night.

"In some ways, making this record brought us right back to the early days when Tim and I used to live together," says Loiacono. "It brought us back to the roots of what this band was all about."

Founded nearly 30 years ago while Bluhm and Loiacono were still just students at Chico State, The Mother Hips caught their first big break before they'd even graduated from college, when legendary producer and industry icon Rick Rubin signed the band to his American Recordings label. In the decades to come, the group would go on to release ten critically acclaimed studio albums and cement themselves as architects of a new breed of California rock and soul, one equally informed by the breezy harmonies of the Beach Boys, the funky roots of The Band, and the psychedelic Americana of Buffalo Springfield. Hailed by the San Francisco Chronicle as "one of the Bay Area's most beloved live outfits," the group's headline and festival performances became the stuff of legend and helped earn them dates with everyone from Johnny Cash and Wilco to Lucinda Williams and The Black Crowes. Rolling Stone called the band "divinely inspired," while Pitchfork praised their "rootsy mix of 70's rock and power pop," and The New Yorker lauded their ability to "sing it sweet and play it dirty."

After a lengthy hiatus and a variety of side projects and solo pursuits, the band returned to something close to normal following the release of their most recent LP, 2018's Chorus, which Paste declared "finds them still fully ablaze, the ragged melodies and determined stride still intact." By that point, the Hips had found a long-term label home in Blue Rose Music, landed on a permanent lineup with the addition of bassist Brian Rashap—who joined Bluhm, Loiacono, and drummer John Hofer on the road—and mapped out extensive tour dates for 2020. Then, the coronavirus hit.

"Suddenly we weren't playing any shows, which was pretty unusual for us," says Bluhm. "At a certain point, we realized that this wasn't going to be over anytime soon and we'd better start thinking about our next album."

With COVID-19 limiting indoor get-togethers, Bluhm and Loiacono began meeting up outside for regular treks through the California hills. Avid outdoorsman, the pair would hike a few miles, stop somewhere scenic, and then play each other whatever new song ideas they'd captured recently on their phones. If a tune resonated, it advanced to the next round, which found the two sitting down with guitars and working through the nitty gritty details of the music.

"When we first started the band, we wrote everything together," says Loiacono, "but as we got older and were on the road more and not living together, it became more of an independent process where we'd kind of add our touches to each other's songs at the end in the studio. With this album, though, we had so much time together that we were able to get back to really integrating both of our instincts and sensibilities into the architecture of every single track from the start."

When it came time to cut the album, the band headed to 25th Street Recording in Oakland, where they spent a week laying down raw, loose performances live on the floor. While Bluhm and Loiacono were both seasoned veterans in the studio, the sessions marked their first time helming a Mother Hips record without an outside producer, and the experience was a liberating one.

"Without a third voice in the mix, we could work harder and faster and more directly," says Bluhm. "If there's an idea on this album, it came from one of us."

"It reminded me of when Tim had a four track in his dorm room," adds Loiacono, who spent several subsequent weeks recording vocals and mixing the album with Bluhm at home. "It was all very pure."

Take a listen to album opener "Sunset Blues" and you'll get the idea. Fueled by elastic guitars and a tight groove, it's an infectious slice of effervescent country funk, but dig a bit beneath the playful surface and you'll find lyrics that suggest a pervasive unease. "There's too much to lose," Bluhm and Loiacono sing in octaves. "Me and you with the sunset blues."

"With everyone either trapped together or forced to stay apart, I think the pandemic made relationships in general feel a lot more intense for people," says Bluhm. "That definitely came through in the music."

Though a pair of tracks here pre-date the pandemic (the swaggering "Song In A Can" first came to life back in the late 1990s, and a lush take on David Ruffin's "I Don't Want To Drive You Away" marks the first cover featured on a Mother Hips album), the vast majority of the record bears the emotional imprint of the past year in one form or another. The blistering "Clay Mask Clown" channels the towering rock and roll of The Who as it faces down doubt and anxiety head-on, while the cinematic "What Happened To You" wrestles with change and uncertainty, and the Gene Clark-esque "Green Linen" contemplates distance and loneliness. Even more feel-good tracks like the rousing lead single "Looking At Long Days" and earnest "For Staying Here" are laced with melancholy, as is sweeping album closer "I Wish The Wind," which features Bluhm and Loiacono singing in harmony throughout. Yet Glowing Lantern is by no means a downbeat record; in fact, it's just the opposite. By embracing the feelings of doubt and apprehension that have defined our world of late and wrapping them in lifted, communal performances, the band has managed to craft a sonic invitation to lay down our burdens, a reminder that even at our lowest, we're never alone.

"I think the pandemic made it easier for me to see just how much music really means to people," reflects Bluhm. "It can be easy to take it for granted, but when it all goes away, you're reminded how important it is, how comforting it can be in difficult times."

After all, no matter how dark things may get, if there's music, there's hope, there's warmth, there's companionship. Just look for the glowing lantern.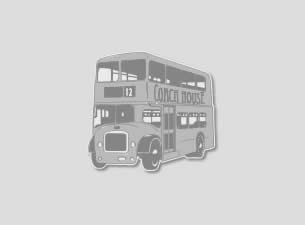 David Rosales & His Band of Scoundrels
Americana