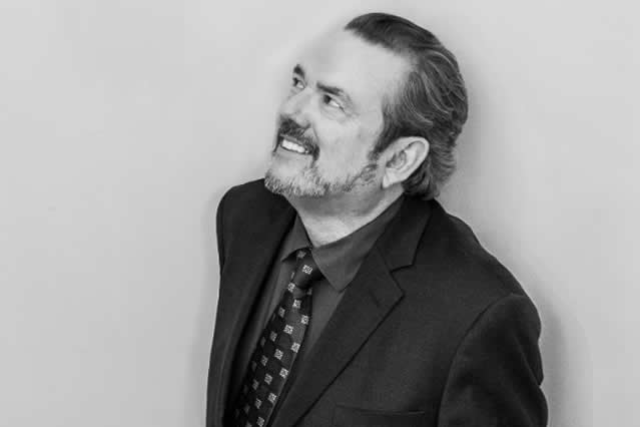 Jimmy Webb
Show Dates are Subject to Change
Wednesday
Jul 12th
8:00 pm
PDT
6:00 pm

Doors
$28.00
SHOW DATES ARE SUBJECT TO CHANGE
Jimmy Webb is an American songwriter, composer, and singer. He has written numerous platinum-selling songs, including "Up, Up and Away", "By the Time I Get to Phoenix", "MacArthur Park", "Wichita Lineman", "Worst That Could Happen", "Galveston" and "All I Know." He had successful collaborations with Glen Campbell, Michael Feinstein, Linda Ronstadt, the 5th Dimension, the Supremes, Art Garfunkel and Richard Harris.
Webb was inducted into the Songwriters Hall of Fame in 1986 and the Nashville Songwriters Hall of Fame in 1990. He received the National Academy of Songwriters Lifetime Achievement Award in 1993, the Songwriters Hall of Fame Johnny Mercer Award in 2003, the ASCAP "Voice of Music" Award in 2006 and the Ivor Novello Special International Award in 2012. According to BMI, his song "By the Time I Get to Phoenix" was the third most performed song in the 50 years between 1940 and 1990. Webb is the only artist ever to receive Grammy Awards for music, lyrics and orchestration.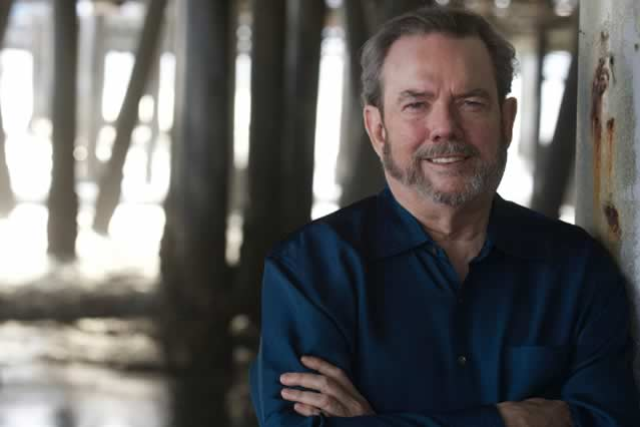 Jimmy Webb
Pop
"I need you more than want you and I want you for all time. "
"Someone left the cake out in the rain."
"By the time I get to Phoenix. . ."
"Galveston, oh Galveston, I can see your sea waves crashing."
"Up, up, and away in my beautiful balloon."
Jimmy Webb's songs are deeply embedded in our culture. His catalog of music and lyrics spans multiple genres and appeals to all living generations. He is always on the lists of the most important songwriters. With songs including "Wichita Lineman", "By the Time I Get to Phoenix", "The Worst that Could Happen", "MacArthur Park", "Galveston", "Didn't We", "All I Know", "The Highwayman", "The Moon is a Harsh Mistress", he is clearly beloved by the best voices and admired by songwriters everywhere. Webb has been dubbed a modern-day Gershwin/Porter/Berlin and is considered to be a bona fide progenitor of the Great American Songbook, yet at the same time appeals directly and widely to the country/pop/rock/rap culture of today.
In his live shows, Jimmy's intimate style is juxtaposed against his stature and exquisite piano skills. His humor and storytelling create such a personal atmosphere that the audience cries, laughs and sings as if in the presence of a long lost relative here for a brief visit. Jimmy walked with giants and regales audiences with stories of Mr. Sinatra, Elvis, Louis Armstrong, Art Garfunkel, Linda Ronstadt, Harry Nilsson, Richard Harris, Glen Campbell. . . As Paul Zollo wrote in
Songwriters on Songwriting
, "A night with Jimmy at the keys is not unlike getting to hear George Gershwin or Cole Porter live. It's hard to believe one guy could have written all these amazing songs. If you get a chance to see him live, grab it. " Webb is also superb at leading songwriting lectures and guest speaking on the subject.
Webb's music runs the spectrum of modern music genres: country, pop, rock, jazz, rap, heavy metal, new age, gospel, disco, EDM, classical—and more. And his songs have been recorded by the foremost interpreters of these genres. Jimmy's schooling was at Motown where he was hired as a writer while still in his teens. Motown artists Billy Eckstine, the Supremes, and Brenda Holloway were among the first to record Webb's music.
Few songwriters, and perhaps no other living songwriter, can boast the far-reaching range of artists who have recorded their songs. The list extends over genres and generations. Webb's music shows no bounds and no expiration date. Here is a small sample of the list, in no particular order!
Glen Campbell
Frank Sinatra
Barbra Streisand
Richard Harris and Donna Summer (both reach number one, twice, with the same song)
Waylon Jennings
Johnny Maestro and the Brooklyn Bridge
Thelma Houston
The Fifth Dimension
Isaac Hayes
Johnny Rivers
Linda Ronstadt
Tony Bennett
Art Garfunkel
James Taylor
Sammy Davis, Jr.
Josh Groban
Idina Menzel
Michael Feinstein
The Highwaymen (Cash, Nelson, Kristofferson, Jennings named their supergroup after Webb's song)
Paddy McAloon
ODESZA (EDM)
Guns N' Roses
The Black Pumas
Michael Ball
Alfie Boe
Ye
INFLUENCING THE ZEITGEIST
Jimmy's influence on his peers and other songwriters is singular.
Billy Joel referred to Jimmy as "an American icon." Billy "deconstructed" the lyric of "Wichita Lineman" prior to presenting Jimmy with the Johnny Mercer Award at a Songwriters Hall of Fame Ceremony (2003). Billy, who admits to having spent a lot of time thinking about Jimmy's music, summed up Jimmy's trademark move stating that Jimmy's characters prove that "ordinary people can be thinking extraordinary thoughts"— the essence of "Wichita Lineman."
Early in Jimmy's career, during a random meet up, Louis Armstrong encouraged Jimmy to "stick with it, Kid. Stick with it." The advice was conveyed to Jimmy in a Las Vegas artist's rehearsal room, while Armstrong studied the youngster's sheet music and played "Didn't We," which he immediately recognized as a hit. Jimmy fell back on these words from the Great Man during many low moments.
Bob Dylan called "Wichita Lineman" "the greatest song ever written." And he included "By the Time I Get to Phoenix" in his 2022 The Philosophy of Modern Song.
Bruce Springsteen acknowledged that his 2019 album, Western Stars, was profoundly impacted by the music of Jimmy Webb.
Linda Ronstadt: "Jimmy Webb is one of the only contemporary songwriters who can write songs right into the orchestra and his songs have 17-layer emotions and sophisticated chord changes that are absolutely dazzling."
John Mayer: "I learned to write music by reading Jimmy Webb's book, Tunesmith."
Judy Collins: "The songs of Jimmy Webb drive me nuts. They're so wonderful and I love singing them. I recorded "Paul Gauguin in the South Seas" and it taught me more about singing than I had learned since I studied voice. It's like climbing without a rope."
Keith Urban describes his earliest songwriting inspiration: "Jimmy Webb, twelve chords and the truth!"
Frank Sinatra called "By the Time I get to Phoenix" the greatest saloon song ever written.
Glen Campbell: "Jimmy Webb has a power of very deep understanding. He cares about people, not politics, and what happens between people is extremely important to him in his writing."
Dominic Green in The Wall Street Journal on Webb's superbly written memoir, The Cake and the Rain: "It is novelistic, perfectly plotted and quite possibly the best pop-star autobiography yet written. . . No one writes songs like Jimmy Webb does, and no musician ever wrote a biography like this."
Elvis Presley was a great admirer of Jimmy. The two would speak about Jimmy's arrangements and orchestrations. Elvis wanted to record "MacArthur Park" but the infamous Colonel made that an unattainable happening. There is a live bootleg version of Elvis performing the song, a source of pride for Jimmy.
Jon Landau, Bruce Springsteen's manager, referred to Webb's "P.F. Sloan" as "A masterpiece that could not be improved on."
Peter Reilly of Stereo Review noted: "Jimmy Webb is the most important pop music figure to emerge since Bob Dylan."
Stephen Holden of The New York Times said that "Jimmy Webb is a Master of his Trade."
Rick Rubin and Dave Cobb during Rick's podcast: ""Wichita Lineman" is THE perfect song."
And perhaps, most importantly:
W. O., Jimmy Webb fan: "Jimmy's music isn't just in my head, it runs in my veins. It keeps me alive."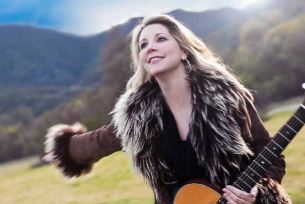 Brooke Ramel
Pop
Brooke Ramel is one of the most successful independent artists of the last 20 years. She has sold over 50,000 CDs, placed 50+ songs in tv/film, performed thousands of live shows, and produced 6 original albums, including Turn It Around, co-written and produced by renowned hitmaker Mike Busbee.

In addition to performing solo and headlining with her own band, Brooke has opened for many legendary artists and some of her greatest inspirations as well as hall of fame artists, such as Air Supply, Peter Cetera, Petula Clark, Melissa Manchester, Chris Botti, Little River Band, Don MacLea, Shawn Colvin, Marc Cohn, Raul Malo, Colin Hay, David Wilcox, Lisa Loeb, Nancy Griffith, David Gates, Bill Medley, Deana Carter, and countless others. . In 2006, Brooke sang background vocals for Ziggy Marley's album, "Love Is My Religion". That year, she was also a featured performer on an episode of the PBS series, "Branson Jubilee", which aired nationwide.

Brooke's career grew from the grassroots of the Midwest. After picking up the guitar at the age of 7, she was soon playing "gigs" at local churches and fairs. By age 9, she had already appeared on television and done a one-hour live radio show. A singer/songwriter had blossomed and never wavered from her musical path; from performing with high school theatre troupes and musical choirs to studying at Stanford University to living in Paris and eventually landing in Los Angeles where she has made her living as a professional musician ever since.
Reemerging after a hiatus to be a wife and mother, Brooke teamed up with Grammy Award-winning producer and Windham Hill Records founder Will Ackerman and world-class musicians to record her first album since 2004. Joining Brooke on the album are bassist Tony Levin (Peter Gabriel, James Taylor, John Lennon), guitarist Jeff Pevar (Crosby Stills & Nash, Marc Cohn, Ray Charles), drummer Aaron Sterling (John Mayer), 3-time Grammy Award-winning cellist Eugene Friesen, and The Webb Sisters on background vocals (Leonard Cohen, Sting).
Newly gained perspectives are reflected in Brooke's strongest, most honest, and acoustic recording to date. For You features ten original songs, half-written with renowned songwriter Ken Hirsch ("Two Less Lonely People in the World," "Never Been to Me," "No One in the World," "If I Could"). Brooke and Ken recently performed together at the beautiful Saban Theater in Beverly Hills, performing a combination of Ken's hits, their co-written original songs, and beloved cover tunes that are audience favorites.