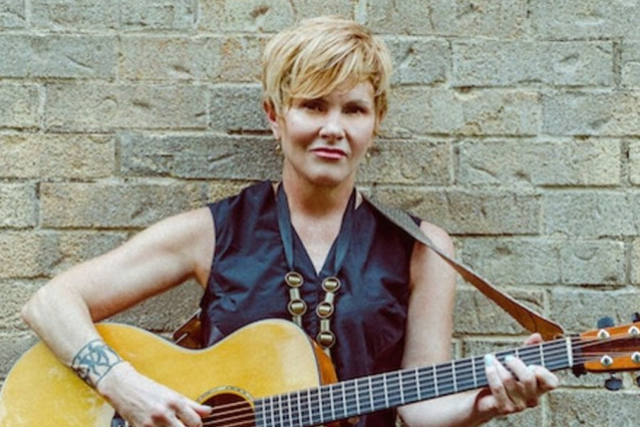 Shawn Colvin
Show Dates are Subject to Change
Saturday
Jun 10th
8:00 pm
PDT
6:00 pm

Doors
$35.00
SHOW DATES ARE SUBJECT TO CHANGE

"...extraordinary songs, mesmerising guitar playing, and a voice that goes effortlessly from bruise-tender to scar-hard in a matter of minutes... her lyrics are crafted and clever, full of subtlety and polished phrases...With delicious sarcasm and acerbic stories, she held the audience spellbound... her songs are so personal to her that they speak to everyone who listens." - The Guardian

Shawn Colvin stopped the industry in its tracks with her arresting 1989 debut, Steady On. The following spring, Colvin took home the GRAMMY Award for Best Contemporary Folk Album, establishing herself as a mainstay in the singer-songwriter genre. In the ensuing 30 years, Colvin has won three GRAMMY Awards, released thirteen superlative albums, written a critically acclaimed memoir, maintained a non-stop national and international touring schedule, appeared on countless television and radio programs, had her songs featured in major motion pictures and created a remarkable canon of work.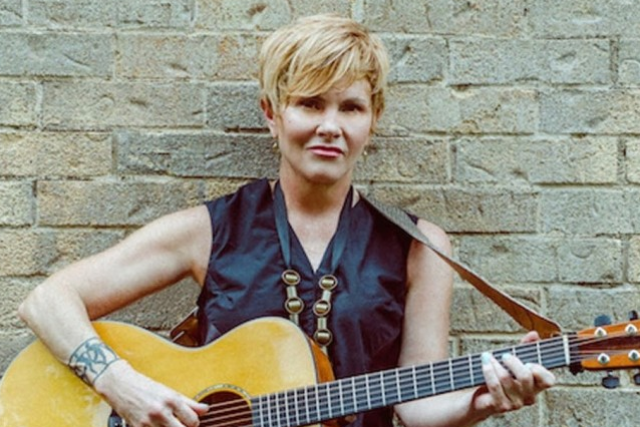 Shawn Colvin
Pop
Colvin triumphed at the 1998 GRAMMY Awards, winning both Record and Song of the Year for the Top 10 hit "Sunny Came Home," from the platinum-selling album A Few Small Repairs.

Her inspiring and candid memoir, Diamond In The Rough, was published in by Harper Collins in 2012. Diamond In The Rough looks back over Colvin's rich lifetime of highs and lows with stunning insight and candor. Through its pages we witness the story of a woman honing her artistry, finding her voice, and making herself whole.

Shawn Colvin was recognized for her career accomplishments when she was honored with the 2016 Lifetime Achievement Trailblazer Award by the Americana Music Association. Presenting her with this prestigious award was Bonnie Raitt. Said Raitt, "She's simply one of the best singers I've ever heard -- and a truly gifted and deep songwriter and guitarist... She was groundbreaking when she emerged and continues to inspire me and the legions of fans and other singer/songwriters coming up in her wake."

In September 2019, to commemorate the 30th anniversary of Steady On, Colvin released a newly-recorded version of her landmark debut. Colvin crafts a truly mesmerizing reinvention, performing the album with just her voice and guitar. The Steady On 30th Anniversary Acoustic Edition strips each song to the core, placing Colvin's songwriting masterclass on full display. "I've played these songs countless times, primarily as a solo acoustic artist," she says. "all in all, this is the incarnation that feels most genuine. This represents who I am as an artist and all I ever wanted to be, and I believe it does its predecessor proud."

Colvin was recently honored with an induction into the 2019 Austin City Limits Hall of Fame, alongside legendary artists Lyle Lovett and Buddy Guy. In a moving induction speech, Jackson Browne praised her as "ineffable" -- 'that which is impossible to express in words' -- and extolled, "Not many writers are able to do what Shawn does. It's a very special way of relating what really matters. It takes an original to get our attention. Shawn is utterly original in her singing, and original in what she speaks about in her songs."

Over the course of three decades, Shawn Colvin has established herself as a captivating performer and a revered storyteller, well-deserving of the commendation of her peers and the devoted audiences who have been inspired by her artistry. And as she enters her thirtieth decade as a songwriter and performer, she continues to reaffirm her status as a vital voice in music.