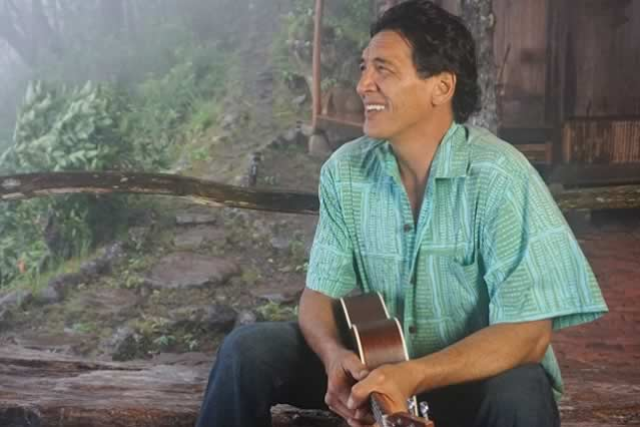 "We Do It Island Style"
Hawaii's John Cruz
25th Anniversary of Acoustic Souls Album
Wednesday
Jun 28th
8:00 pm
PDT
6:00 pm

Doors
$25.00
SHOW DATES ARE SUBJECT TO CHANGE
"We Do It Island Style" West Coast Tour in Celebration of the 25th Anniversary of Acoustic Souls Album
Hawaiian singer-songwriter John Cruz engages audiences with rich storytelling through songs ranging from Hawaiian to blues, folk, R&B and more. Cruz is multi-time Nā Hōkū Hanohano Award-winner (1997, 2008, 2022) and contributed a composition and song to the GRAMMY® award-winning album Slack Key Guitar, Vol. 2. Captivating guitar playing, soulful vocals and a compassionate, genuine heart make Cruz one of Hawaii's most beloved artists.
This concert is part of Cruz's first tour outside of Hawaii in over four years. Cruz has made clear, however, that he has no intention of fading away. He sold out venues across the islands during his Acoustic Soul 25th Anniversary Tour in 2022 and established a Maui concert residency that has earned rave reviews for over 18 months and counting. In addition, Cruz recently captured his latest Nā Hōkū Hanohano award with his single, "It's Time to Build A Bridge," being voted the 2022 Music Video of the Year.
Songs have always been the foundation for Cruz, and at his Hawaii concerts, he's revealed a treasure trove of new material that rivals the compositions that helped his album 'One of these Days' bow at #4 on Billboard's World Music chart and his smash hit debut 'Acoustic Soul' become one of the best selling Hawaii records of all time. He's also garnered many new fans around the world with over 1 million people streaming Cruz's music annually thanks in part to his frequent appearances on Playing for Change productions and his Hawai'i anthem 'Island Style' appearing on The White Lotus, CSI Hawaii and Magnum P.I.
We're excited to have John Cruz back on our stage, opening his heart and extending a caring hand to everyone in attendance like he always has and seemingly always will.
Join us for a night of wonderful music and community connection!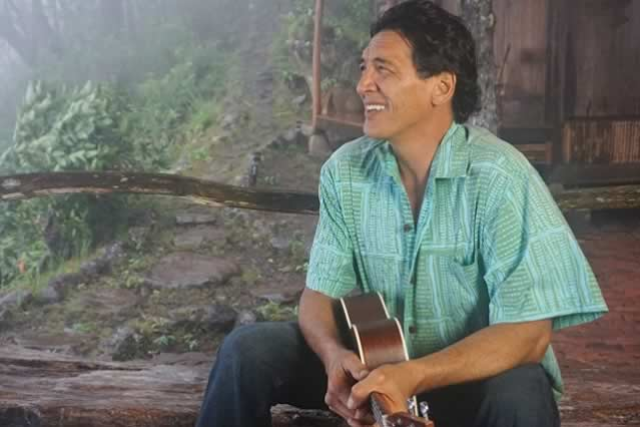 John Cruz
Hawaiian
From the time he was a young boy growing up in Palolo Valley on Oahu, John Cruz knew he was destined to play music. Whether inside or outside the home, his earliest memories were filled with song. His Hawaiian grandmother had a beautiful voice and sang in church. His mom loved the Motown sound and had an extensive record collection. His dad played country music and taught John to perform live shows at a very young age. His brothers and sisters were all musically inclined and, along with numerous aunties, uncles, cousins, neighbors and friends, they have surrounded John with the gift of music for his entire life.
Although John grew up in Hawaii, it wasn't until he moved to the East Coast in 1983 that he developed his own style as a singer-songwriter. During his 12 years in the Northeast, John cut his musical teeth in subways, coffeehouses and bars in New York's Greenwich Village, as well as in the clubs and local haunts from Martha's Vineyard to the Boston area. While attending the University of Massachusetts at Amherst, John ventured into acting and dancing, which strengthened his command of the stage. He spent six years in theatre and dance companies, performing everywhere from Lincoln Center to Washington D.C. As a member of the prestigious New World Theater, John played the lead role in "The Dance and the Railroad," by Tony Award winning Broadway playwright, David Henry Hwang, of M. Butterfly fame. John's outstanding performance was nationally recognized in the finals of a collegiate drama competition.
John returned to Hawaii in 1995 to help his brother Ernie record his album. At the time, Ernie was in the immensely popular band, the Ka'au Crater Boys. He invited John to play bass with them and to play his own songs during their shows. The exposure to large crowds gave John's music a substantial fan base before it was even recorded. When his first album, "Acoustic Soul," was released in 1996, it made an artistic and commercial impact like few other recordings in Hawaiian musical history.
Acoustic Soul to date has sold over 150,000 copies in Hawaii alone. John produced the album himself and released it on his own label, Lilikoi Records. It spawned the radio hits "Shine On," "Sitting in Limbo" and "Island Style," which has become a local anthem known around the world. Most songs from the album still receive daily radio airplay and can be heard on numerous compilation CDs, in hotels, airports, shopping malls, school music classes and just about everywhere else music is played within the state. Acoustic Soul won two Nā Hōkū Hanohano Awards in 1997 — one for Contemporary Album of the Year and one for Most Promising Artist.
In 2005, John added Grammy Award contributor to his list of honors. His original song "Jo Bo's Night" was featured on the compilation CD Slack Key Guitar Volume 2, which won the first Grammy ever awarded for Hawaiian music.
Over the years, John has attracted some stellar fans. Stars like Jack Johnson, Jackson Browne, Eddie Vedder, Jimmy Buffett, Lisa Loeb, Trey Anastasio and others, have shown their support in various ways. John co-wrote a song with Trey called "A Case of Ice and Snow," which was released on the Phish frontman's solo CD, Bar 17. World Champion surfer Kelly Slater featured three of John's songs on his DVD, "Letting Go," in 2006. Jack Johnson has released "Island Style" on several CDs and sometimes plays it in concert. John joined Robert Plant and Allison Krauss, along with other singer songwriters, on the WMVY radio compilation CD, Fresh Produce Volume 4, with his hit song "Missing You." In October 2011, John's rendition of the traditional Hawaiian song "Hi'ilawe" was released on the official Hawaii Five-O soundtrack and featured on an episode of the hit show, along with artists like Bob Dylan, Train, the Goo Goo Dolls, Ziggy Marley and Jimmy Cliff.
In October 2006, a documentary film on his life, "Made of Music – The Story of John Cruz," debuted at the Louis Vuitton Hawaii International Film Festival in Honolulu. A few weeks later, it was honored with the Aloha Visionary Filmmaker Award at the Molokai Film Festival. Jack Johnson, Jackson Browne, Kelly Slater and Jake Shimabukuro add color and insight to an already powerful story.
John's touring has included stops at Bluesfest in Australia, Bonnaroo Music and Arts Festival in Tennessee, New Orleans Jazz and Heritage Festival, Summerstage in New York's Central Park, Carnegie Hall and prominent national venues up and down both coasts. He played 14 shows at the prestigious SXSW (South by Southwest) music festival in Austin, Texas in March 2009, as one of the first Hawaiians ever invited to showcase there. During Barack Obama's 2008 inauguration, John headlined four galas in Washington D.C. and later performed for and met with the President in Hawaii.
When not on the road, John spends his time supporting cultural and educational projects. He often performs at schools, raising money for arts programs and encouraging kids to believe in themselves and follow their inspirations. He works with Turnaround Arts and Guitars in the Classroom, helping kids all over the country to enrich their lives through music.
John has distinguished himself as one of the most talented artists that has ever come from Hawaii. He was named the Best Singer Songwriter by Hawaii Magazine in 2008. This well-earned reputation became even more solidified when he released his long-awaited second album, "One of These Days," in 2007. It debuted firmly at #1 in Hawaii, #2 on the Billboard Heatseekers Chart and #4 on the Billboard World Chart featuring acclaimed musicians Jeff Bhasker, James Gadson, Reggie McBride, Paulinho Da Costa, Greg Leisz and more. The Hawaii Academy of Recording Arts gave the CD its highest honor in 2008, by awarding John the Nā Hōkū Hanohano Award for Contemporary Album of the Year. Honolulu Magazine named the album one of the "Top 25 Greatest Hawaii Albums of the New Century" in 2012. It delivers more of the warm, heartfelt melodies and passionate, soulful vocals that John's fans have grown to know and love.
Today, over 1 million people stream Cruz's music every year as he enjoys regular plays on SiriusXM, prominent features on hit Playing for Change videos ("The Weight", "Jokerman" and "All Along The Watchtower") and a new, long-term concert residency at one of Hawaii's top listening rooms, ProArts Studio in Kihei, Maui. In December 2021, Cruz released new music in the form of two singles, "It's Time To Build A Bridge" and "It's Time To Build A Bridge (Acoustic Style)" accompanied by a music video for the composition written by Cruz and his longtime writing partner and friend, Mark Herschler.
In the past year, two, new hit TV series, 'The White Lotus' and 'NCIS: Hawaii,' along with the 2022 season of 'Magnum P.I.', further demonstrated John's staying power by licensing his classic song 'Island Style' with 'The White Lotus' closing its debut season with Cruz's anthem and 'NCIS: Hawaii' concluding its debut episode with the composition.