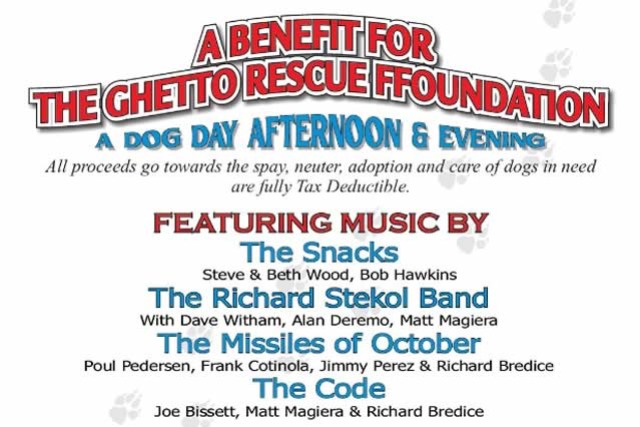 A Benefit for The Ghetto Rescue FFoundation
The Snacks / Richard Stekol Band / Missiles of October / The Code
Dog Rescue Benefit Concert
Sunday
Jun 11th
3:00 pm
PDT
2:30 pm

Doors
$50.00
SHOW DATES ARE SUBJECT TO CHANGE

A Benefit for The Ghetto Rescue FFoundation
A Dog Day Afternoon & Evening!
All procees go towards the spay, neuter, adoption and care of dogs in need (every ticket/donation is fully tax decductible).

Featuring music by
The Snacks (Steve & Beth Wood of Honk, with Bob Hawkins)
The Richard Stekol Band (with Dave Witham, Alan Deremo, and Matt Magiera)
The Missiles of October (Poul Perderson, Frank Cotinola, Jimmy Perez, and Richard Bredice)
The Code (Joe Bissett, Matt Magiera, and Richard Bredice)

You may purchase tickets for $50 in advance through The Coach House (online or call the box office) or you may purchase tickets and/or make a donation by contacting Barbara Gentosi at 949-361-1038 or Tami Baumann at 949-295-8913

Raffle Prize Tickets may be purchased on the night of the event ($20 for 5 or $5 for 1) for the Silent Auction.

Follow on Facebook - Ghetto Rescue FFoundation (GRFF)
https://www.facebook.com/GhettoRescueFFoundation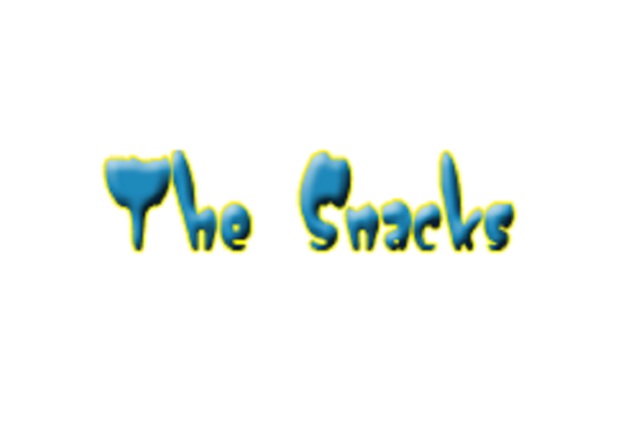 The Snacks
Music
Steve and Beth Wood and Bob Hawkins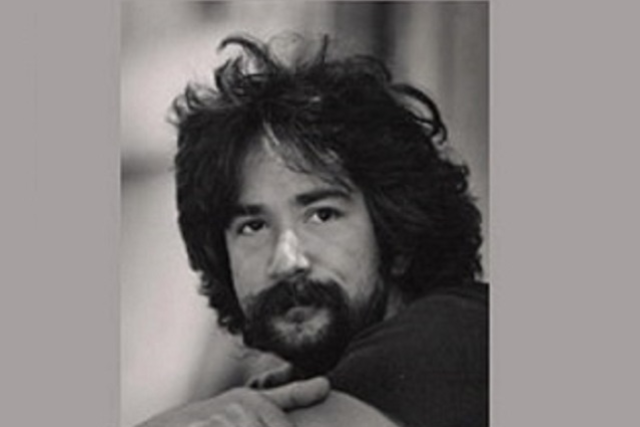 The Richard Stekol Band
Music
Richard Stekol of HONK with Dave Witham, Alan Deremo, and Matt Magiera
The Missiles of October
Music
September 1991: four seasoned musicians joined together to create a band and a sound that is best described as "Soulfolk". The music draws from a wide range of diverse musical indulgences, which include R&B, pop-folk, blues, and jazz.
All the members of the Missiles of October have toured and been involved in extensive session work with a litany of respected artists and have been and continue to move audiences of all ages to create their own musical vision.
The defining essence of this band rests with their spectacular high-energy live shows and their respect for the craft of songwriting. Their original material is a reflection of their influences from Bob Dylan and Van Morrison to Marvin Gaye and Ray Charles.
The Missiles of October songwriting skills are intact, it's the extraordinary improvisational style consistently pushing the music flawlessly and it brings their very loyal fans and audience to new levels throughout their 10 plus years that has given Missiles of October their immense respect as one of Orange Counties premier bands.
THE MISSILES OF OCTOBER
Poul Finn Pedersen – Vocals, Guitar
Frank Cotinola – Drums, Percussion
Jimmy Perez – Bass Guitar
Richard Bredice – Guitars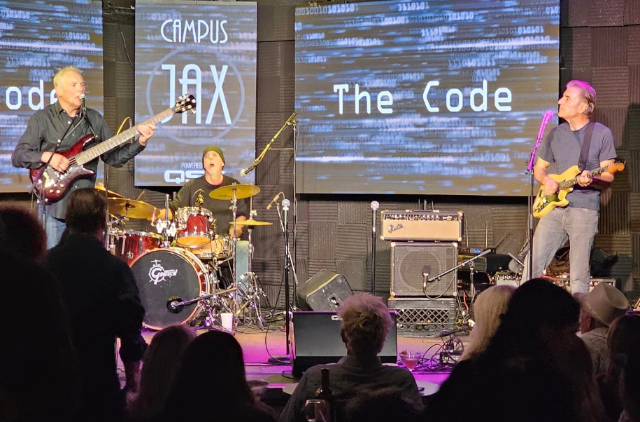 The Code
Music
They flashed us back to the 80's with the sound, the solos, the great harmonies, the incredible vibrations.
The Code
wth
Joe Bissett
,
Matt Magiera
and Richard Bredice.