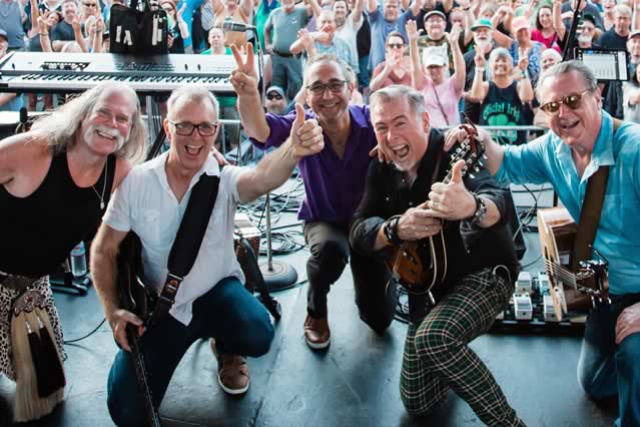 Half Way to St. Patrick's Day
The Fenians
Show Dates are Subject to Change
Saturday
Sep 16th
8:00 pm
PDT
6:00 pm

Doors
$30.00
SHOW DATES ARE SUBJECT TO CHANGE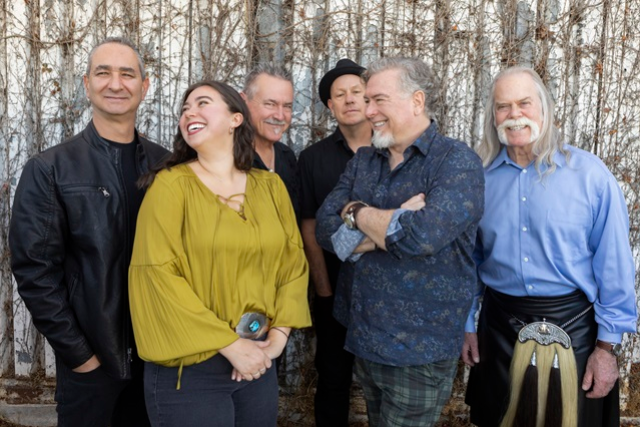 The Fenians
Celtic Folk
For over twenty five years, The Fenians have delivered their potent mix of traditional Irish folk and good old rock n roll all across the USA and Ireland. With an ever expanding set of original creations, as well as contemporary and traditional tunes plucked from the panoply of the genre, these five lads put on a live show that is second to none. Their foundation is decidedly Celtic, but there is no mistaking the complimentary influences of Rock, Folk, Bluegrass, Jazz, and World music.
Through their music and voices, Terry Casey , Rob Williams , Brendan Harkins , Tardu Yegin , and Chris Pierce represent Everyman - sweet and sorrowful; brave and beautiful; angry and amused.
Since 1990,The Fenians have garnered an impressive list of accomplishments and honors, headlining theaters and festivals across the U. S. and Ireland, including: The House of Blues, The Joint at the Hard Rock Hotel Las Vegas, The Milwaukee Irish Fest, Chicago Gaelic Park Irish Fest, the Dublin OH Irish Festival, Cleveland Irish Fest, as well as The Quays and Whelans, two of Ireland's premiere live music venues, to name but a few. They are two time winners of the "Best World Music" category at the Orange County Music Awards, and were listed as one of the top 50 bands of the decade by the OC Register. In 1999, The Fenians were inducted into the Guinness Wall of Fame.
The Fenians' catalogue of nine album includes the Universal Music Group-distributed "Best of The Fenians", 2013's Celtic Rock Radio album of the year "Take Me Home", and the "Live in Concert" DVD filmed in the band's home base of Orange County, California.
Slan Leat!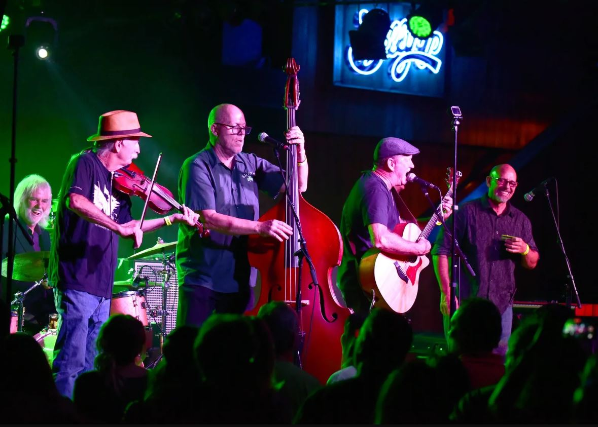 Ass Pocket Whiskey Fellas
Irish Folk
San Diego's Ass Pocket Whiskey Fellas have developed a reputation among local craft breweries, Irish Pubs and numerous outdoor events for its rousing, crowd-pleasing, eclectic performances. Often incorporating and encouraging crowd participation, with a playlist that runs the gamut from Irish traditional, Classic Country, Bluegrass, and Classic Rock, they draw a wide range of appeal for all ages. This 8 piece acoustic band was founded in the summer of 2011 by San Diego rock band veterans: Jack Laux, Steve Hoshko, and George Davis, looking to explore the connections between Irish traditional music and American roots music, infusing a rock band delivery, while still utilizing all acoustic instruments. As the Fellas' reputation grew at various breweries, pubs and local parties, they were soon invited to perform on the Hornblower Yachts "Brews Cruises", numerous festivals on the Bahia Bell, a classic sternwheeler party boat, the O.B. Street Fair, the Adams Ave. Street Fair, Balboa Park's St. Patrick's Day Parade Irish Festival, Balboa Park's Twilight In The Park series, and December Nights Festival, San Diego's Shamrock Festival in the Gaslamp, the Mission Valley Craft Beer and Food Festival, Gator By the Bay, as well as being the opening act for The Young Dubliners, one of the great Irish rock bands of all time, at The Belly Up Tavern in Solana Beach.
As the Fellas are close to completing their third CD of all original music, they are focused on getting their music out to as many listeners as possible. The Fellas have both their second full-length CD of original music, 'Second Pint', as well as their first CD, First Flask' available on Amazon, iTunes and wherever songs are sold. They have their own music station featured on Pandora as well.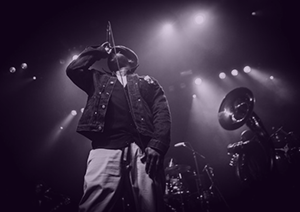 Cillian's Bridge
Irish Folk
Birthed out of a desire to make great music, Cillian's Bridge brought 5 musically accomplished individuals together to create a hybrid of familiar favorites in an acoustic rock sound played with a nod to their Irish roots. They have found the secret to adding a new depth to recognizable music and make it appealing to everyone. Their music is dance-able and fun and will have everyone singing along. Cillian's Bridge incorporates Irish instruments like mandolin and fiddle to pop, rock, and alternative music from the 80s through today. Their music will have you wondering why the originals didn't play it the way they do. Cillian's Bridge has built a solid, growing following of Orange County fans that find their sets energizing. Their entertaining live sets coupled with the bandmates' easygoing personalities make for a show that proves enjoyable for young and old alike. There is no doubt that with a need for good, relatable music, Cillian's Bridge crosses a lot of stylistic bridges that serves their diverse audiences well.