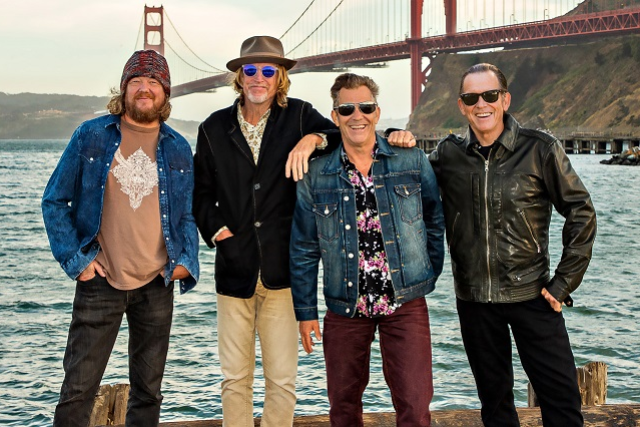 Tommy Castro & The Painkillers
Show Dates are Subject to Change
Friday
Jan 12th
8:00 pm
PST
6:00 pm

Doors
$25.00
SHOW DATES ARE SUBJECT TO CHANGE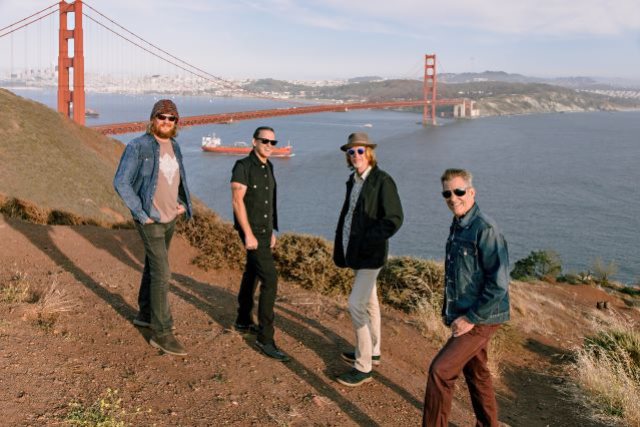 Tommy Castro & The Painkillers
Blues
"Castro's aggressive, inspired attack on vocals and guitar is phenomenal." –Washington Post

"Tommy Castro & The Painkillers showcase the power of the blues, soul and down-and-dirty rock 'n' roll...rousing and infectious. This is energizing, scorching, soul-shaking music…. pure pleasure." –Living Blues

"Tommy Castro is a soulful singer and stinging guitarist...gritty, funky, and rocking." –Boston Globe

"Pure, funky, old-school soul...Castro lays stinging guitar lines around his throat-searing vocals." –No Depression

Whether he's squeezing out the deepest blues or playing the funkiest soul grooves, legendary blues and soul giant Tommy Castro knows how to ignite a crowd. Over the course of his still-unfolding career, the guitarist, vocalist and songwriter has released 15 albums ranging from horn-fueled soul and R&B to piping hot blues to fiery rock 'n' roll. He's performed all over the world, earning countless fans with his legendary, sweat-drenched, exhilarating live shows. Castro's band, The Painkillers—bassist Randy McDonald, drummer Bowen Brown and keyboardist Michael Emerson—have now been playing together over four years. After hundreds of live shows, they have coalesced into one of the telepathically tightest units Castro has ever assembled, making them one of the most in-demand live roots music acts performing today. Billboard says the band plays "irresistible contemporary blues-rock" with "street-level grit and soul."

With the group seemingly hitting new heights with every performance, Castro knew the time was right to answer his fans' demands for a live album. Killin' It–Live captures the band at the peak of their creative and improvisational powers, and features one unforgettable, unpredictable performance after another. "This is the best band we've ever had," says Castro. We really got something going on beyond just being good musicians. Every song we play live now has that right feel—all the dynamics. It allows us to jam out more on stage. Killin' It–Live is what you hear when you see us live."

Featuring songs from throughout Castro's career, Killin' It–Live was produced by Castro and engineer/songwriter Ron Alan Cohen and recorded at venues in Texas, New York, Michigan and California during 2018. The album includes eight Castro originals spanning his entire career and two Castro-ized covers, each showing a slightly different side of his multifaceted musical personality. From fan favorites She Wanted To Give It To Me and Make It Back To Memphis to newer classics like Lose Lose and Two Hearts to Taj Mahal's arrangement of Sleepy John Estes' Leaving Trunk (a song Castro has never recorded before but has been playing live for years), Killin' It–Live is a nonstop, spirited mix of blues, rock and soul, with rollicking, hypnotic grooves fueled by Castro's animated, fervent vocals.

Born in San Jose, California in 1955, Tommy Castro first picked up a guitar at age 10. He fell under the spell of Eric Clapton, Elvin Bishop, Taj Mahal, Mike Bloomfield and other blues-rockers. Almost every major rock and soul act, from Ike and Tina Turner to Janis Joplin to Elvin Bishop to Taj Mahal, toured through the area, and Castro was at every show. He saw John Lee Hooker, Albert King and Buddy Guy and Junior Wells at the same local blues bar, JJ's, where he often jammed, dreaming of one day busting out. Mixing the blues-rock he loved and the soul music he heard blasting out from his Mexican friends' lowriders, Tommy started to create his own personal sound and style. He honed his guitar skills and intense vocals, learning how to capture an audience as he performed on San Jose's highly competitive bar scene. As his reputation spread, Tommy played in a variety of Bay Area blues and soul bands, soon making a name for himself as a hotter-than-hot live artist bursting at the seams with talent. In 1985, he was recruited to become lead singer and guitarist for the regionally popular blues band NiteCry, gigging regularly throughout Northern California.

Castro joined Warner Brothers' artists The Dynatones in the late 1980s, performing all over the country. He formed the first Tommy Castro Band in 1991, releasing his debut album in 1996 on the Blind Pig label. In the mid-1990s The Tommy Castro Band served as the house band for three seasons on NBC Television's Comedy Showcase (airing right after Saturday Night Live), bringing him in front of millions of viewers every week. During the 1990s and into the 2000s, Castro recorded a series of critically acclaimed CDs for Blind Pig, Telarc and 33rd Street Records, as well as one on his own Heart And
Soul label.

Castro joined Alligator Records in 2009, releasing Hard Believer to massive acclaim. He won four of his six career Blues Music Awards, including the coveted B.B. King Entertainer Of The Year Award (the very highest award a blues performer can receive). His next release, 2011's Tommy Castro Presents The Legendary Rhythm & Blues Revue–Live!, was a boisterous and searing collection of highlights from a series of live performances anchored by Castro and an all-star collection of blues giants, including Rick Estrin, Michael "Iron Man" Burks and Joe Louis Walker. His relentless road-dog approach—gig after gig, night after night—has won him loyal, lifelong fans everywhere he plays. The Washington Post says Castro is "phenomenal and funky" with "soulful vocals and inspired blues-rock guitar."

Castro formed the first incarnation of The Painkillers in 2012, and by 2014 (with Brown and Emerson taking over drums and keys respectively) they had become a lean, mean four-piece lineup, delivering soul-shaking, muscular music. The current band released Method To My Madness in 2015 and Stompin' Ground in 2017, with critics shouting praise and admirers cheering the group's every move. Castro had stripped his music down to its raw essence with the new, smaller band, creating a larger than life sound. Blues Revue said simply, "Tommy Castro can do no wrong."

Live on stage, Tommy Castro & The Painkillers' road-hardened musicianship brings an unmatched passion to Castro's blue-eyed California soul and hard-rocking, good-time songs. The San Francisco Chronicle describes Castro's music as, "funky Southern soul, big city blues and classic rock...silvery guitar licks that simultaneously sound familiar and fresh." No Depression says "Castro plays gritty, string-bending blues like a runaway soul train...a glorious blend that rocks the soul and lifts the spirits." Killin' It–Live captures the live power and raw passion of Tommy Castro & The Painkillers. It's the next best thing to being there.