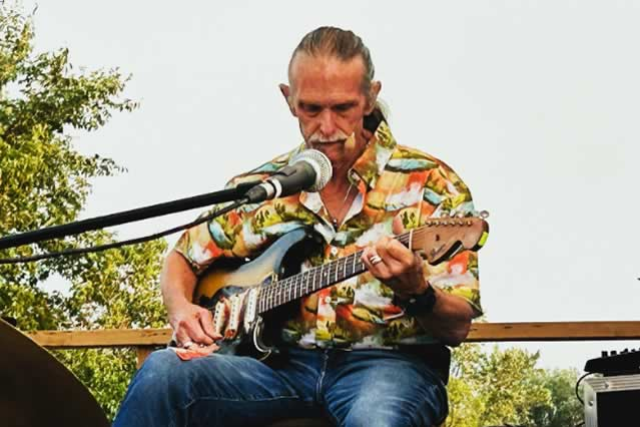 Shawn Phillips
Show Dates are Subject to Change
Thursday
Feb 22nd
8:00 pm
PST
6:00 pm

Doors
$35.00
SHOW DATES ARE SUBJECT TO CHANGE

Dubbed "the best kept secret in the music business" by the late rock musician Bill Graham, Shawn Phillips' music is as wide as his more-than-4-octave vocal range. Praised for his unusual musical style and full use of the English language, Phillips defies all conventions of popular music. He has composed some of the most intense and thought-provoking music in the business, yet has achieved only a small, but devoted following, and yet, remains devoted to composing, no matter how few hear his wonderful music. Shawn Phillips was born 3 February 1943 in Fort Worth, Texas, the son of spy novelist/poet James Atlee Phillips.

His first introduction to music was sitting under the piano while his mother played "Malaguena". He first picked up the guitar at the age of 7. He and his family traveled all around the world living in many varied places, such as Tahiti, and Shawn absorbed the music of wherever he was. He moved back to Texas in his teens, briefly joined the Navy at the age of 16, moved back to Texas and then to California in the early 1960s, immersing himself in the folk music scene. Looking for a change, he moved to England where he recorded two albums for Columbia's Lansdowne Series, "I'm A Loner" (1965) and "Shawn" (1966). While in England Shawn met folk musician Donovan Leitch, and played guitar on Donovan's 1965 Pye album "Fairy Tale", which included the Shawn Phillips composition "Little Tin Soldier". Later he got into trouble with the media when he claimed to have co-written many of the songs on Donovan's 1966 album "Sunshine Superman".

He gave his free time as an Emergency Medical Technician, Marine Firefighter Rescuer (a rescue scuba diver) and firefighter in Houston, and in 2001, received the First Responder of the Year Award in 2001 from Pedernales Emergency Services, who gave Phillips his training. His wife, Juliette Phillips, is also a firefighter and an Emergency Care Attendant with Shawn. About his limited success, Phillips remains modest, and has no regrets. He continues to compose and remains the epitome of a major record company's worst nightmare, refusing to compromise himself under any situation. As of 2009, Shawn lives in Port Elizabeth, South Africa with his wife and their son Liam. He remains an inspiration to those searching for something deeper and more meaningful in the world of "popular music."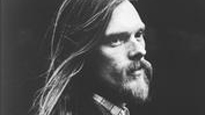 Shawn Phillips
Pop
Shawn Phillips is one of most fascinating and enigmatic musicians to come out of the early-'70s singer/songwriter boom. The mere fact that he is a virtuoso musician as much as a singer and songwriter allowed him to stand out and attract a dedicated following. His refusal to pigeonhole his music -- which seamlessly melds folk, rock, jazz, funk, progressive, pop, electro, classical, and global folk traditions -- to meet anyone else's expectations allowed him to retain his cult following without ever achieving the stardom that his talent seemed to merit. Though Phillips began recording for Columbia in the mid-'60s (and worked on Donovan's records from the period), it was his virtually unclassifiable run of ten '70s LPs for A&M -- including Contribution, Second Contribution, Faces, Bright White, and Spaced -- that established his reputation for boundless, nearly peerless creativity and virtuosity. Phillips was a musical shapeshifter. His work as a virtuoso 12-string guitarist combined with his four-octave vocal range fascinated and confounded some critics, but resonated with listeners. Phillips has always been able to get exactly what he needed from virtually any instrument he played and from his recordings and on-stage collaborators. After relocating to Italy and lying low during most of the '80s and '90s -- he toured, wrote, and worked with musicians outside his native United States before transplanting to post-Apartheid South Africa, he resumed recording in earnest during the middle of the 21st century's first decade, sounding as if he had never left.
Phillips was born in 1943 in Fort Worth, Texas, the son of best-selling spy novelist Philip Atlee, who moved the family around the world at various times, including to the South Pacific. After hearing "Malaguena" on the piano, he took up the guitar at age seven, and by the time he was 12, he was playing the chords to Carl Perkins songs. Phillips' musical experience transcended rock & roll, however. In the course of his family's travels, he got to live in almost every corner of the globe, including Tahiti, and absorbed the music that surrounded him wherever he was living. He returned to Texas in his teens, with some training in classical music but a love for performers like Jimmy Reed and Ike & Tina Turner, among other blues and R&B artists. He did a hitch in the Navy, and then went back to Texas before retreating to California, where he played around the early-'60s folk circuit.