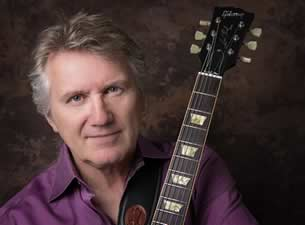 Rik Emmett of Triumph
- Acoustic Duo Performance w/ Dave Dunlop
Sunday
Oct 8th
7:00 pm
PDT
5:00 pm

Doors
$35.00
RIK EMMETT BIO:
Rik Emmett gained international recognition as the lead singer/songwriter/guitarist with Triumph. The adjectives 'prolific' and 'eclectic' frequently pop up in Rik's profiles, after five decades in the biz. Following over a dozen platinum albums from his Triumph years, he produced 19 more as an indie, ranging from rock to blues to jazz to folk to classical. International notoriety earned him entry into three Canadian Halls of Fame, a star on the Walk of Fame in his hometown of Mississauga, and he picked up a few 'Best Guitarist' awards in various style categories from different organizations along the way. Author of a GUITAR PLAYER magazine column for over a dozen years, the resulting compilation instruction book, "For The Love of Guitar", recently landed at #4 in Shawn Persinger's review of "The 50 Greatest Guitar Books". As a music educator, Mr. E. remains humbly proud of his long-standing inclusion on the heavily-respected Humber College faculty, where he's taught Songwriting, Music Business and Directed Studies; and he's also been Artistic Director of the Songstudio Songwriting Workshop every summer for the past 12 years. This show will be an acoustic duo performance with Dave Dunlop.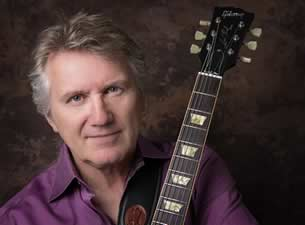 Rik Emmett of Triumph - Acoustic Duo Performance w/ Dave Dunlop
Rock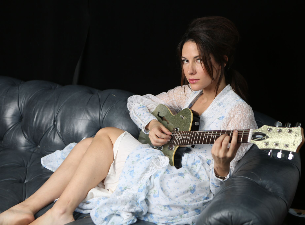 Chelsea Williams
Pop
"Whether Williams is the music industry's best or worst kept secret is open to debate. She's performed on The Today Show and has opened for big names, such as the Avett Brothers and Dwight Yoakam, but the truly incredible part of her story has taken place at Santa Monica's Third Street Promenade, where she's performed acoustically for the past 10 years.
During these appearances, Williams has managed to move an unprecedented 100,000 copies of her three indie records – Chelsea Williams, Decoration Aisle and The Earth & the Sea.
"The Promenade is huge part of my life," says Williams. "It's one of the only spots that I know of in Los Angeles that has such a high volume of foot traffic. People are out and about enjoying themselves, and they know that they're going to hear musicians. It's incredible when I get comments like, 'I was having a really bad day, but your music totally brought me out of it.' That's what I love about music myself – the ability to take somebody on a journey that they weren't planning on."
Williams' debut record on Blue Élan, Boomerang, is a winning and transcendent mix of Americana, indie-folk and lush pop."