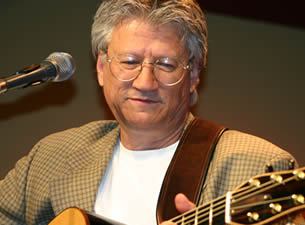 Richie Furay
Friday
Oct 20th
8:00 pm
PDT
6:00 pm

Doors
$30.00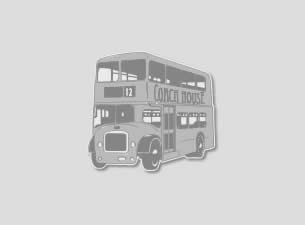 Richie Furay
Rock & Roll
After starting his musical career as a solo artist and member of various folk groups, RICHIE FURAY formed BUFFALO SPRINGFIELD in 1967 with Stephen Stills, Neil Young, Bruce Palmer and Dewey Martin. Buffalo Springfield's debut album included the hit single "For What It's Worth." The band went on to record two more albums before disbanding in 1968.
And who would have thought that 2010 and 2011 would see a reunion of BUFFALO SPRINGFIELD. The R&R Hall of Fame band existed for just two years in the late sixties and its three primary songwriters gave birth to over 40 years of groundbreaking music upon the band's demise. In October of 2010, the surviving founding members, Richie Furay, Stephen Still, and Neil Young reunited for a one off performance at Young's annual Bridge School Benefit in Mountainview CA. What followed was an early 2011 run in California culminating with a stellar set at Tennessee's Bonnaroo Festival.
In 1968, Furay formed POCO, one of the first "country-rock" hybrid bands with Jim Messina (who had replaced Palmer in Buffalo Springfield), Rusty Young, George Grantham, and Randy Meisner (quickly replaced by Timothy B. Schmitt) and Paul Cotton (Messina's replacement after three albums). Poco recorded 6 albums with Furay at the helm, including the classics "Pickin' Up The Pieces" and "A Good Feeling To Know." POCO's unique sound set the stages for bands like The Eagles as well as the "rock" music that now dominates the modern country music market of the 21st Century.
While Furay would occasionally join with core Poco members Young and Cotton, a stellar lineup of Furay, Young, Cotton, Messina, Grantham & Schmidt reunited for a one-time performance at California's Stagecoach Festival in 2009.
Soon after departing Poco in 1973, Furay participated in Souther-Hillman-Furay Band (with J.D. Souther and Chris Hillman (of The Byrds and Flying Burrito Brothers). The SHF band's hit single was Furay's "Falling In Love."
After three solo albums in the '70's, Furay headed home to Colorado where he is the pastor of the Calvary Chapel.
Furay has since released two excellent inspiration albums, "In My Father's House" and "I Am Sure."
2006's, "Heartbeat Of Love" was Richie Furay's first general market album in 3 decades. Joining him on this collection are former band mates, Neil Young and Stephen Stills, Rusty Young, Paul Cotton, Timothy B. Schmitt as well as Kenny Loggins and The Turtles' Mark Volman. He has just finished his latest CD, 'Hand In Hand' set for a mid 2013 release.
THE RICHIE FURAY BAND is currently performing material from his extensive catalog. Featuring the young rhythm section of Aaron Sellen and Alan Lempke, Jesse Furay Lynch and multi instrumentalist Scott Sellen. The live show spans Richie's rich musical history and recreates some of the country rock legend's best work, "Kind Woman," "A Good Feelin' to Know," "A Child's Claim to Fame," and "Crazy Eyes".... just to name a few.