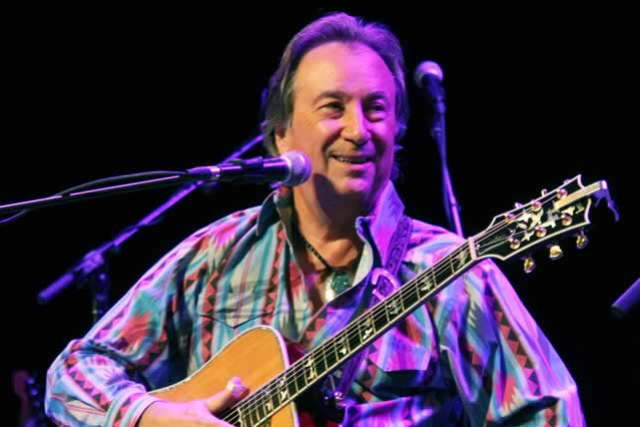 Jim Messina
Sunday
Mar 18th
7:00 pm
PDT
5:00 pm

Doors
$39.50
Few musical artists résumés list membership in a band inducted into the Rock & Roll Hall Of Fame; fewer still can lay claim to being a founding member of the seminal band credited with creating Country Rock; and only one artist can include all the above in addition to being one half of the most successful duo of the 1970s. When chronicling the current commercial and critical success of artists like Keith Urban, Brooks & Dunn, and the pairing of Alison Krauss & Robert Plant for 2009's Album Of The Year Raising Sand, it is not overstating things to say a direct line can be drawn back to Jim Messina's legacy with Buffalo Springfield, Poco and Loggins & Messina.
Now, nearly 50 years after first stepping into the studio with Stephen Stills, Neil Young and Richie Furay, to engineer Buffalo Springfield Again, Jim Messina is hitting the road with guitar in hand to tell the stories and sing the songs that made Buffalo Springfield, Poco, and Loggins & Messina, iconic American groups; concludes Messina: "The road most traveled in my innocence was with this band of poets, and is the same road that "Twists and Turns" as I journey along my musical road of life. For 'I ride with "Sinners" and I sing with "Saints" and I do what I can to avoid what I cain't, I'll pass on the judgment, now you make the call, I'm a playin' my hand. Oh.. the way the cards fall.' "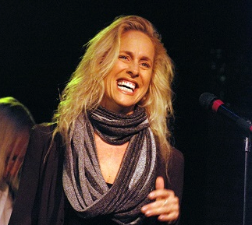 Connie Rae
Music
With a voice that ranges from soothing and sultry to a powerhouse of emotion, Connie Rae Knapp has been recognized for her distinct sound, writing ability and effortless self promotion. 21 International, National and Local nominations for her work includes 5 wins, 2009 Inland Empire Awards winner for Best R&B and Best Out of Area, 2007 Orange County Music Awards Best Blues, 2007 Ontario Independent Music Awards for Best USA, and 2006 All Access Music Awards for Best Female Pop Vocalist.
In 2004, The Robb Brother's, owners of the notorious Cherokee Studios in LA, produced and engineered her debut album "Sister Garden." Released in 2005, it has earned her the right to be the opening act for such legendary artists as Leon Russell, Dave Mason, Diane Schuur, Average White Band, Tower of Power, Eddie Money, Dwight Yoakum, John Mayall, Marcia Ball, Lee Ritenour, The Blind Boys of Alabama, The Fabulous Thunderbirds, Dennis Quaid, Andy Summers, Lou Gramm, Gary Sinise and Vonda Shepard to name a few.
Traditionally rhythm and blues, Connie Rae's style crosses over many genres with fresh yet familiar melodies. Her intention in sharing her music is with the hope of inspiring others to live their life's work.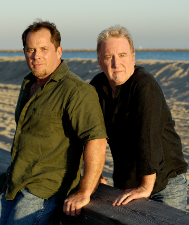 Fertitta and McClintock
Rock
Fertitta and McClintock Raised in the port town of Beaumont Texas, these two Forest Park High School mates were always involved in music from an early age. Leaving Beaumont for the big city of Houston, David Fertitta and Steven McClintock performed for the Steak and Ale chain as well as locking in the coveted club gig at the Lion Bar for the famed Galleria Houston Oaks Hotel.
It was there Fertitta and McClintock's unique acoustic sound was formed and their versatile writing skills honed. After a year they decided to head for Los Angeles, where in 1977, the pair quickly signed a publishing deal with Island Music (Lionel Conway) and subsequently a record deal with the legendary Clive Davis and his newly founded label Arista Records.
Produced by the multi platinum Canadian producers Fred Mollin and Matthew McCauley celebrating a recent ..1 international hit with Dan Hill (Sometimes When We Touch), it seemed that Fertitta and McClintock were on their way. But as fate would have it, the business took a dramatic musical change into disco followed immediately by new wave and punk leaving Clive Davis and the producers at odds as to what direction to take the talented acoustic balladeers.
The record was never released. The duet ended and both went on different musical paths collectively writing songs for movies and TV, commercial jingles and many other recording acts. Starting in the late 1970's both had extensive cuts as songwriters with such artist as Juice Newton, Lorrie Morgan, Sixwire, Andy Williams, Tiffany, ATC, David Pomeranz, Victoria Shaw, Pat Boone, Diamond Rio, Paul Jefferson, Rose Maddox and dozens of foreign releases.
Advance ahead 25 years to a chance meeting between the duo and their former producer Fred Mollin in Nashville at a Canadian industry event. Fred, having gone on to produce America, Eddie Money, Jimmy Webb, Kris Kristofferson to name a few, offered to finish the record that was never released. Fertitta and McClintock were back and on the move.
Recording 14 songs in Nashville with some of the finest musicians alive today cutting songs from the past and present, selling out their first three shows in Los Angeles and basically continuing where they left off, this talent vocal duo is primed and ready to finish the job they started back in 1975. They are now seasoned professionals with a vocal sound and original music that rivals anything in the market place today or yesterday.