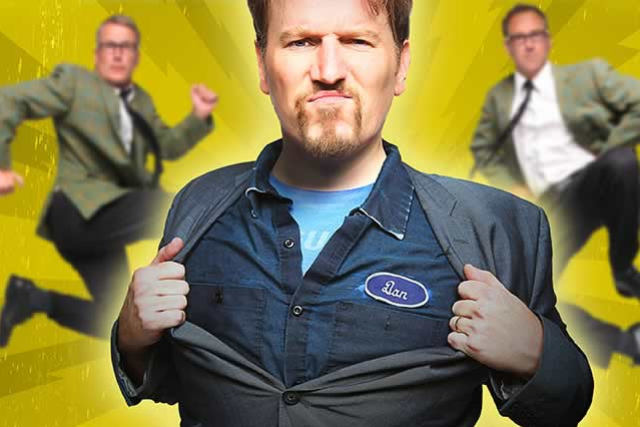 The Dan Band
Saturday
Feb 17th
8:00 pm
PST
6:00 pm

Doors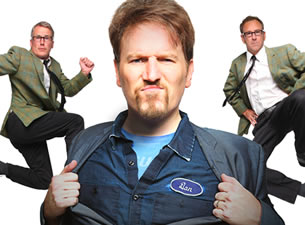 The Dan Band
Comedy
Dan Finnerty & The Dan Band
Dan Finnerty caught America's attention as the foul-mouthed
wedding singer in the box-office smash Old School, performing
his now-infamous rendition of Total Eclipse of the Heart, as well
as his appearance as the sleazy bat-mitzvah singer in Starsky &
Hutch and again as the inappropriate wedding singer in the
record breaking hit The Hangover.
What started as a drunken joke for Finnerty singing I Am
Woman at a karaoke bar has spiraled out of control into THE
DAN BAND - a cult phenomenon that has garnered rave reviews
from The New York Times, The L.A. Times, Variety, Rolling
Stone among others, and prompted Entertainment Weekly to
dub it "The hottest ticket in Hollywood."
THE DAN BAND plays to sold out crowds from Los Angeles to
New York and has appeared on numerous shows including The
Tonight Show, Jimmy Kimmel Live, Ellen, The Late
Late Show, Last Call with Carson Daly, Last Comic
Standing, The Guys Choice Awards and caught the
attention of Steven Spielberg, who signed on to executive
produce Dan's one hour concert special "The Dan Band: I Am
Woman", directed by McG.
Finnerty, a recurring correspondent on The Tonight Show
with Jay Leno and former member of the group STOMP, has
released two CDs. "THE DAN BAND LIVE" followed by "HO
– A DAN BAND CHRISTMAS" and is currently working on a
third for Comedy Central Records called "The Wedding
Album".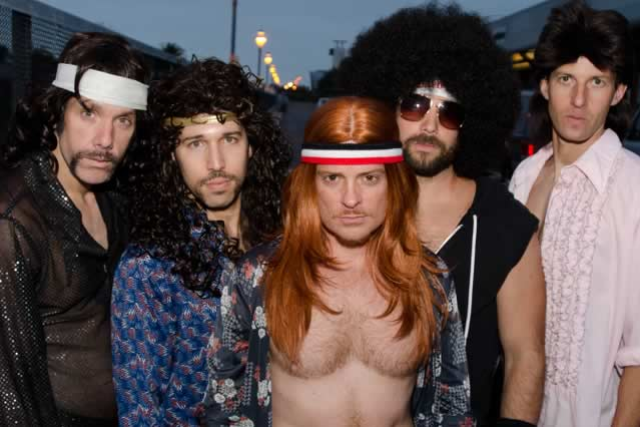 Wayward Sons
Other Miscellaneous
Wayward Sons is a nostalgia-fueled, power-chord packed rock show featuring the greatest songs of the 80's including hits from Journey, Queen, Styx, REO Speedwagon, Foreigner, Boston, and Night Ranger.

This LA based band have become the reigning kings of Sunset Strip and regularly headline legendary Southern California rock venues such as the Key Club, House of Blues, The Belly Up, Brixton South Bay, Saint Rocke and many others. This tailor-made rock & roll concert is choreographed and arranged by seasoned musicians and singers who hit all the right notes, transporting audiences back to the area-rock favorites that defined a generation.

You will not only be entertained. You will dance and you will sing-along! Monster guitar riffs, face-melting solos, lighter-igniting ballads, heart-pounding rhythms, searing vocals, skin-clinging spandex, pure raunchy rock & roll euphoria resplendent with flowing locks of hair and genuine fake English accents.

When Wayward Sons hits the stage, it's an arena rock party that will blow your socks off, every night!