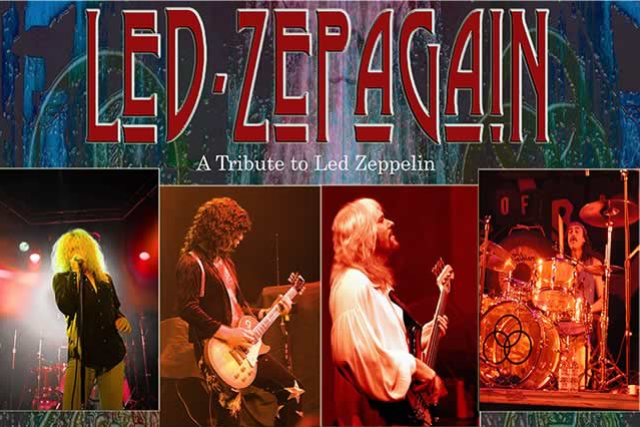 Led Zepagain
Saturday
Dec 8th
8:00 pm
PST
6:00 pm

Doors
$18.00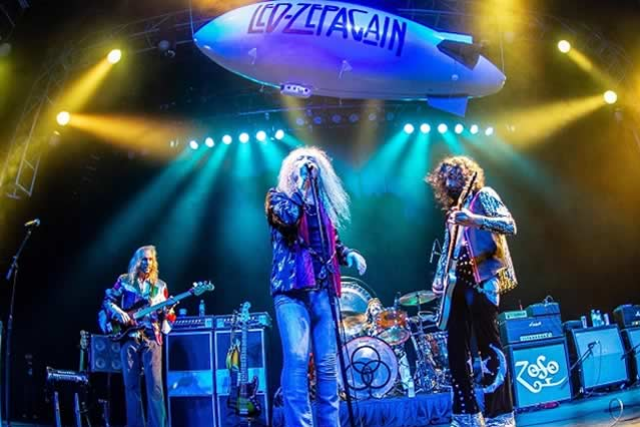 Led Zepagain
Classic Rock
Having formed in 1989 and recently featured on AXS TV's "World's Greatest Tribute Bands" Led Zepagain has become highly regarded as the most authentic representation of Led Zeppelin in the world today.
Led Zeppelin guitarist Jimmy Page himself attended a Led Zepagain show at the House of Blues in Los Angeles. He was absolutely astonished at the bands accuracy stating "It's amazing how much you sound like us. You must have grown up on this because you were inside the music, and you paid attention to detail in your presentation…I can tell you guys really love the music!"
This encounter led to the members of Led Zepagain attending Led Zeppelin's 2007 Reunion Concert at London's O2 Arena and a surprise visit from Jason Bonham in March of 2009 as he sat in with the band on their encore performance of the song "Rock and Roll".
Having played nationally and internationally in such places as Japan, Ireland, Alaska, Germany, Bosnia, Peru, Canada, Kosovo, Mexico City and Guam, Led Zepagain regularly performs to packed houses all over the world. World renown guitar phenom Jimmy Sakurai (the man Jimmy Page himself honored with a standing ovation) has joined forces with Led Zepagain to bring to you the most spectacular tribute to Led Zeppelin that's ever been assembled.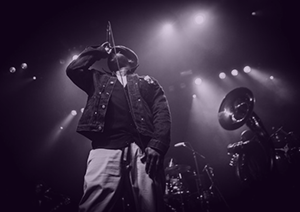 Glass Radio
Music
Glass Radio is one of those bands you can't quite put your finger on. They have a unique sound which is infectiously likable- all the while maintaining the soul of golden- era Rock and Roll. In a world ravaged by musical conformity, they refuse to settle with today's era of cookie-cutter pop singers and electronic beats. What do they sound like? How to put it... If Jack White stepped into a DeLorean, fired it up to 88mph, went back in time and picked up the likes of Led Zeppelin and Social Distortion, and then threw them in a boxing ring... That's just the tip of the iceberg.
No strangers to the stage, big or small, they've opened for a multitude of legendary acts such as; Dick Dale, Josh Todd (of Buckcherry) and the Conflict, Eric Sardinas, Big Sandy, and Gamblers Mark, among others. Over the past year, they have begun to carve out their place in the Orange County music scene- letting people know, they are here to stay. And people are taking notice.
Glass Radio consists of its three founding members; Guitarist/vocalist Nate Curiel, Bassist/vocalist Kyle Korby, and Drummer/vocalist Nick Bishop. They met in the spring of 2013, while working at a local coffee shop in San Juan Capistrano. The trio bonded over their mutual love for Rock and Roll, and sought to create something fresh. Their debut EP, "Matinee" was released in December of 2016. Following the release, the band have played shows all over Orange County including; the legendary Coach House in San Juan Capistrano, The Wayfarer in Costa Mesa, and even residencies at Perq's in Huntington Beach and Sunsets in Capo Beach, among others.
The band just released their sophomore release, "Time's Up" in January. Building on the momentum of their debut release, "Time's Up" showcase the diverse and unique sound of the band, and leaves you wanting more!