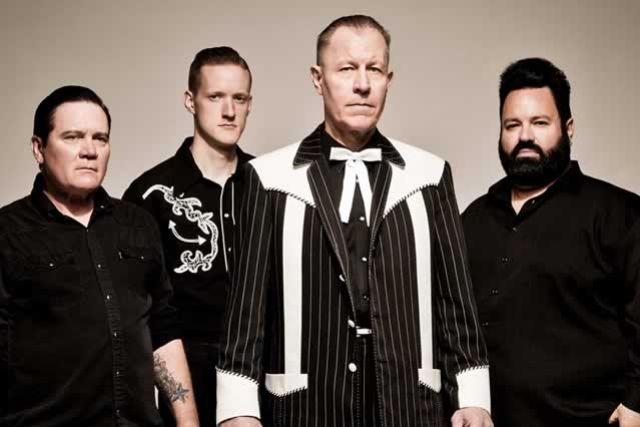 Reverend Horton Heat
Friday
Apr 26th
8:00 pm
PDT
6:00 pm

Doors
$30.00
Loaded .38s, space heaters, and big skies. Welcome to the lethal, littered landscape of Jim Heath's imagination. True to his high evangelical calling, Jim is a Revelator, both revealing and reinterpreting the country-blues-rock roots of American music. He's a time-travelling space-cowboy on an endless interstellar musical tour, and we are all the richer and "psychobillier" for getting to tag along.
REVEREND HORTON HEAT have been the outlet of this creative mind for 29 years, leading to 10 full-length albums, 3 "best-of" collections, 2 DVD releases and thousands of memorable live performances. Never reaching platinum status or having a #1 radio single hasn?t been a problem for the Rev either, the band has continually been a mainstay of late night television and has toured with legendary acts such as Johnny Cash, Motorhead, Marilyn Manson, The Ramones, and many more, all of whom hold the Rev in the highest regard, as a true music industry legend.
Now, entered into a fresh new partnership with Victory Records, REVEREND HORTON HEAT show no signs of slowing down in 2014. January 21st marks the release of their 11th studio album, appropriately titled REV. The album marks a much lauded return to riff-laden, out-of-control rock 'n roll that fans fell in love with when they first heard "Psychobilly Freakout". The album's first single has already turned heads; "Let Me Teach You How to Eat" is REVEREND HORTON HEAT at its finest: tongue-in-cheek and so catchy, it won't leave your head for weeks.
The band has an incredible tour history and, with major shows and tours already booked throughout the year, will make sure you get the chance to dance one more time! Jim Heath and Jimbo Wallace have chewed up more road than the Google Maps drivers. For twenty-five psycho(billy) years, they have blazed an indelible, unforgettable, and meteoric trail across the globe with their unique blend of musical virtuosity, legendary showmanship, and mythic imagery.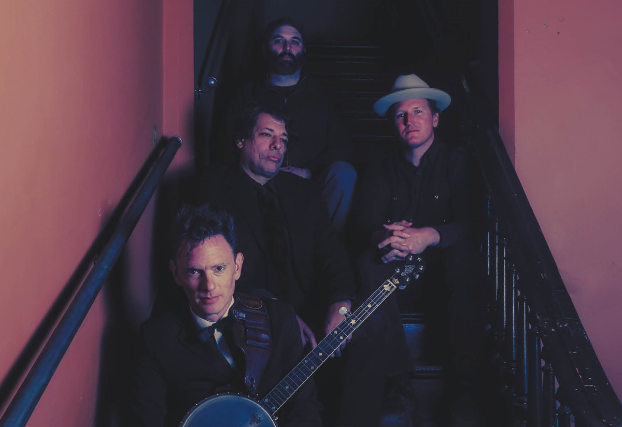 Legendary Shack Shakers
Rockabilly
The Legendary Shack Shakers' hell-for-leather roadshow has earned quite a name for itself with its unique brand of Southern Gothic and swampy "hillbilly blues" that is all-at-once irreverent, lyrical, dangerous, and fun. Led by their charismatic, rail-thin frontman and blues-harpist JD Wilkes, the Shack Shakers are a four-man wrecking crew from the South whose explosive interpretations of swamp blues, rock n' roll and hillbilly music have made fans, critics and legions of potential converts into true believers.
Between intermittent hiatuses to work on other projects (including JD's sideshow banner-style artwork for acts like The Squirrel Nut Zippers and Marty Stuart...plus his two published books The Vine That Ate the South and Barn Dances & Jamborees Across Kentucky), the band is constantly re-inventing and re-mobilizing, much to the excitement of many a Shack Shakers fanatic. Despite Wilkes' extracurricular projects, the Shakers' reputation for intense entertainment endures.
On stage, JD has been compared to the likes of Iggy Pop, David Byrne, and Jerry Lee Lewis. The Nashville Scene named Wilkes "the best frontman in Nashville", while former Dead Kennedys frontman Jello Biafra has called JD "the last great Rock and Roll frontman." Guitar virtuoso, Gary Siperko (Pere Ubu, Rocket from the Tombs) intones a variety of strains, from garage blues to gypsy jazz, while the rhythm section rounds out with Preston Corn (The Dirt Daubers) on percussion and Fuller Condon (Two Man Gentlemen Band) thumping the upright bass.
Although not necessarily "legendary" upon being named, the band has grown into its reputation the last several years due to their heavy tour schedule, seven critically acclaimed studio albums, and songs that have been featured on television shows such as HBO's True Blood, CBS's The Unit , Swamp Loggers, and movies like Julia Roberts' Duplicity. Past tour mates and fans include Sturgill Simpson, Reverend Horton Heat, Rancid, The Black Keys, Slim Cessna's Auto Club, and Hank Williams III. Robert Plant is also a noted Legendary Shack Shakers fan, and picked the band to open for him on his 2005 tour of Europe. Plant named the band's third album Believe as one of his favorite records of 2005. The list of esteemed admirers goes on to include horror novelist Stephen King, who listed "CB Song" as among his iPod's Top Five in a 2008 Entertainment Weekly article. Such a wealth of devoted, cult-like fans over the years has only added to the mystique that the Legendary Shack Shakers possess, carrying them down the road toward new creative pursuits and intense new tunes.