Sinbad
Friday
Sep 6th
8:00 pm
PDT
6:00 pm

Doors
$35.00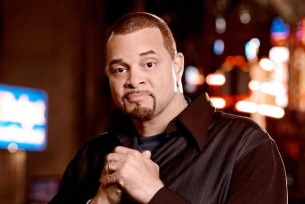 Sinbad
Comedy
Actor and Comedian Sinbad arrived on the comedy scene with a " hit'em in the face" style of comedy that has kept audiences laughing in the aisles for over the past two decades. He freely admits that he doesn't knows any jokes, except for the ones that his dad told him "back in the day". Sinbad tells stories, and boy does he tell stories! The basis of his humor comes from everyone he's meets, everything he's seen, and everything he's done.
Ranked by Comedy Central as one of the top 100 standup comedians of all time, Sinbad has built a loyal following by taking audiences' painful trials or embarassing tribulations of day-by-day life, throwing them back in their faces, and causing an uproar of comedic hysteria. He can also make it sound profound without being profane. Not that he's any kind of choirboy, but by being the son of a preacher man he decided to keep his comedy clean after his father attended one of his early performances. Up to that time he had been what he describes himself as "semi-dirty". Sinbad says that he learned that night that "funny is funny", and that masters of dirty comedy such as Redd Foxx, Richard Pryor and Lenny Bruce could all work clean without losing a step.
Sinbad is internationally known for his starring appearances in hit movies like "Jingle All the Way," playing opposite Arnold Schwarzenegger; "Houseguest" co-starring the late Phil Hartman, and let's not forget his film debut "Necessary Roughness", where he did none of his own stunts! He has starred in the television sitcom "A Different World" as well as his own series, "The Sinbad Show". Entertainment mogul Quincy Jones sought out Sinbad to host UPN's first late night talk show, "Vibe". He also recently appeared as a recurring guest star on the Showtime Original Series "Resurrection Blvd." Sinbad has even written a self-help book entitled "Sinbad's Guide to Life: (Because I Know Everything)". Sinbad has drawn legions of fans from his HBO highly-rated comedy specials; "Brain Damaged" (1991), "Afros & Bellbottoms" (1993), "Son of a Preacher Man" (1996), and "Nuthin But The Funk" (1998). His annual HBO music concert series (Oh! You didn't know he was musical?) "Sinbad's 70's Soul Music Festival" received the prestigious NAACP Image Award consecutively for two years as the "Most Outstanding Variety Series/Special".
A one-time basketball standout for the University of Denver, Sinbad agrees that everything he needed to know for comedy, he learned from playing basketball. There are a number of things comedy and basketball have in common. One of the most important to Sinbad is "the competitive aspect that teaches you to never give up". Now there is one part of Sinbad's life that has been a well kept secret…he is a closet nerd. This comes in handy as a Master of Technology during private corporate engagements for clients such as: Intel Corporation, Breakaway Technologies, Apple and Microsoft as well as many others. As an intermediary to community focused technology solutions, Sinbad believes no one should be left behind in training and education. He has served as a spokesperson for the National Action Council for Minorities in Engineering (NACME) encouraging minorities to pursue studies in science, math and engineering. In honor of his parents Donald & Louise Adkins, Sinbad has established an academic scholarship in their name at the esteemed Morehouse College in Atlanta, Georgia. Showing his appreciation for our armed servicemen, the comedian/actor has participated on USO tours and performed at the USO of Hampton Roads 2006 Patriotic Festival.
Sinbad has appeared on the FX Television series "It's Always Sunny in Philadelphia." Also, his long awaited stand-up special aired on Comedy Central this past February. Most recently, Sinbad was seen in the third season of NBC's Celebrity Apprentice.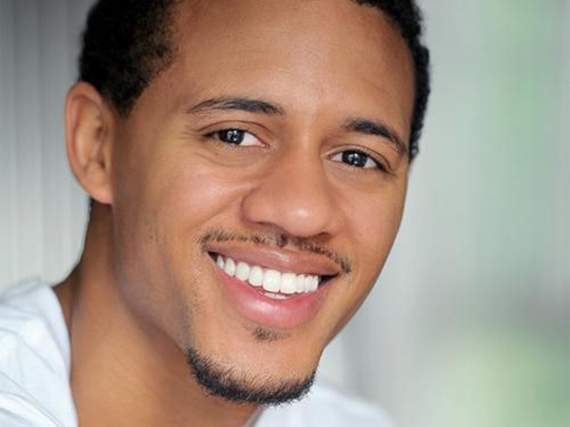 Chase Anthony
Comedy
Chase Anthony was born in Atlanta, GA, raised in Minneapolis, MN and moved to Los Angeles after college. Chase's style of comedy interjects a unique perspective on life, women and relationships. His insight into women comes from growing up with four sisters. But he also deals with some tough topics like, an absentee father and alcoholism. Sharing his experiences through humor affords him the opportunity to spread a positive message and make a difference.

For the last two years Chase has traveled the country opening for the legendary comedian Sinbad. As well as having a day job as an actor you have seen him in your favorite commercials or hit television shows like "Lethal Weapon" as well as "Gray's Anatomy". Look for him in the Award winning series "A Whole New Irving". Chase lives by the saying: "Let's Talk About It." The ability to communicate what is in your heart is where freedom really lies.