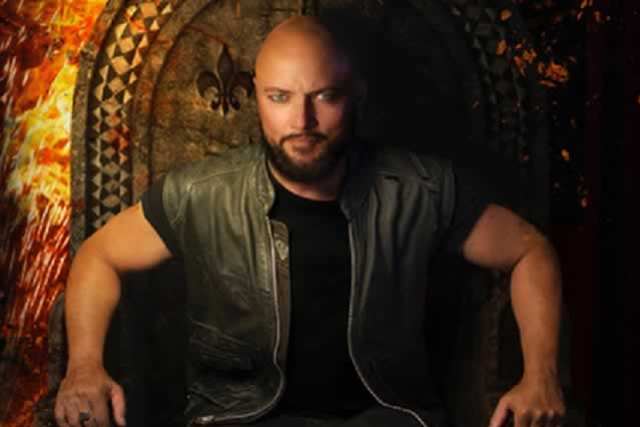 Geoff Tate's Operation: Mindcrime
Saturday
Oct 5th
8:00 pm
PDT
6:00 pm

Doors
Geoff Tate celebrates the 30th Anniversary of one of the best-selling rock concept albums, Operation:Mindcrime - certified Platinum and named as one of the "100 Greatest Heavy Metal Albums Of All Time". Come again and follow Nikki through his journey of a corrupt society as he gets involved with a revolutionary group along with Father William, Dr. X and Sister Mary.

Geoff and his electric band will perform the album in its entirety, featuring the hits "Revolution Calling", "I Don't Believe In Love" and "Eyes Of A Stranger" along with a greatest hits set featuring "Jet City Woman" "Empire" and the forever signature "Silent Lucidity".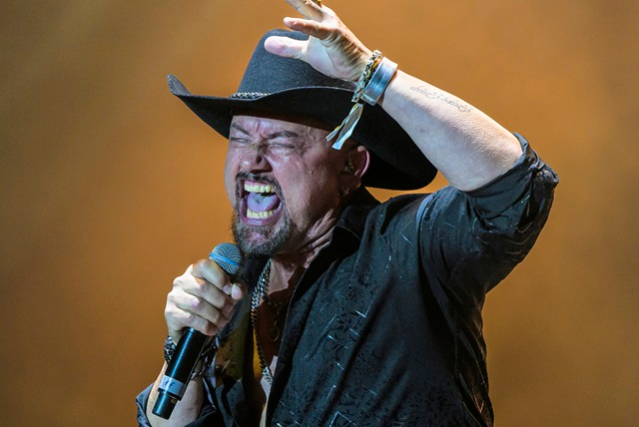 Geoff Tate
Rock
Multi-platinum selling, Grammy nominated singer/songwriter Geoff Tate is best known for his 30-plus years as the creative and driving force behind the progressive metal band Queensryche. Since its inception with Geoff at the helm, Queensryche has sold over 20 million albums worldwide and has performed in upwards of fifty countries. Geoff is regarded as one of the most skilled vocalists in the genre with hundreds of modern, popular artists citing him and his former band as a major influence. Combining social consciousness and expertly crafted lyrics with high-energy, melodically complex music, Queensryche with Geoff Tate at the forefront became internationally recognized as the thinking man's rock band. The band's first three albums -- their self-titled EP (1983), The Warning (1984) and Rage for Order (1986) -- all hit gold status selling over 500,000 units each. With the release of their landmark concept album Operation: Mindcrime (1988) -- which won critical and popular acclaim and comparisons to the Who's Tommy and Pink Floyd's The Wall -- Queensryche went on to bring their progressive music to sold-out audiences the world over. Following the album's platinum success, Queensryche released Empire, which quickly entered the Top Ten on the Billboard charts, eventually generating sales of more than three million copies. The album featured the hugely popular hit, "Silent Lucidity," which would be the band's first Top Ten single (#9 on the Billboard Hot 100 chart and #1 on the Billboard Mainstream Rock Tracks chart). Geoff and the band would ultimately perform the Grammy nominated song live at the Grammy awards accompanied by a supporting orchestra. In all, Queensryche has been nominated for a Grammy four times and has had their music featured in three feature films. In 2006, the band released Operation: Mindcrime II, a scorching sequel to their original 1988 tale of "Rock, Revenge and Redemption." The band would soon hit the road performing both albums back-to-back in their entirety in an incredible theatrical presentation. The spectacle would be captured on Mindcrime at the Moore, a double CD/DVD release so popular that the DVD would debut at #1 on Billboard's Top Music DVD chart and eventually reach gold status. Shortly after the release of that hugely successful set, Queensryche would release another gem in 2007 titled, Sign of the Times: The Best of Queensryche, that featured 17 career-spanning tracks including seven Top 10 hits with a two-CD deluxe Collector's Edition that added fifteen rare and previously unreleased recordings. Later that year, the band found themselves on the fall leg of the highly acclaimed Heaven and Hell Tour with the late, great Ronnie James Dio, Tony Iommi, Geezer Butler and Vinny Appice along with other special guest, Alice Cooper. The year would culminate with the release of Take Cover, an adventurous 11-song collection of covers ranging from Black Sabbath to Broadway. In early 2009, Queensryche released American Soldier (via Atco/Rhino Records), a concept album inspired by the stories of military veterans that examines the consequences of war from the soldier's perspective... yet another effort that will solidify Geoff and the band in rock history. A truly memorable experience, the band met with, and performed for, troops in both the U.S. and the Middle East. In the year 2010, Queensryche would, once again, display their immense creativity by presenting the Queensryche Cabaret, which was heralded as "the first adults-only rock show." In 2011, the band would find themselves celebrating their 30th Anniversary in rock, marking the occasion with the release of Dedicated to Chaos (Roadrunner Records/Loud & Proud) and an extensive support tour. At the end of 2012, Geoff released his first solo album in over a decade titled, Kings & Thieves (InsideOut Music), that was quickly followed by the news of a 25th Anniversary Mindcrime Tour that would encompass the United States in 2013. Also that year, Geoff would release what would be his last album under the Queensryche name, Frequency Unknown (Cleopatra Records), an effort that would feature such guest musicians as Ty Tabor, K.K. Downing, Brad Gillis, Dave Meniketti and Chris Poland along with the members of his version of Queensryche at the time - Rudy Sarzo, Robert Sarzo, Simon Wright, Kelly Gray and Randy Gane. In 2014, it was announced that Geoff and his band mates would be embarking on their farewell tour as Queensryche, with a subsequent announcement stating that Queensryche with original lead singer Geoff Tate would be changing its name to "Operation: Mindcrime" in September for future tours and recordings. By the end of the year, Geoff began working on one of his most ambitious works to date, an entirely new concept album, titled The Key, that would be the first in a trilogy. Released in September of 2015 (Frontiers Music SRL), the debut album examined the question, "What would you do if you discovered the key to changing the way we view the world, the way we look at time, the way we travel, and could essentially change the human condition -- for better or for worse?" Next in the trilogy would be 2016's Resurrection, completed by 2017's The New Reality. All three albums were followed up with international tours that included extensive tours of the United States. Beginning in June of 2018, Geoff and the current line-up of Operation: Mindcrime, will be are hitting the road to celebrate the 30th Anniversary of Operation: Mindcrime, performing the 1988 landmark concept album from beginning to end in its entirety... It's a show that Geoff loves to perform and fans love to see, only proving that good music never goes out of style. As always, Geoff looks forward to the musical journey that lies ahead.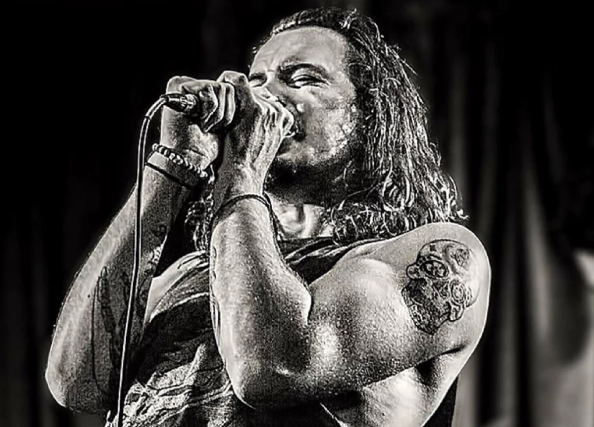 Mark Daly
Hard Rock
Acclaimed Hard Rock singer/songwriter - MARK DALY - is thrilled to unveil his debut solo album: 'When the Stars
Align'.
Breaking from his masterful work with US supergroup Operation:Mindcrime, 'Addicted To The Throne' was the first taster of Daly's debut solo album: 'When The Stars Align', released on 7th September 2018. Calling to mind the work of late greats Chris Cornell or Jeff Buckley, 'Addicted To The Throne' is a haunting lullaby barbed with brittle feedback and awash with a spine-chilling production; the single marks the opening of a darker, more mature songwriting chapter in Daly's career.
Speaking about the inspiration for the track and its accompanying video, Mark Daly says: "[Addicted to the Throne] was inspired by the obsession of power and ego in today's world and how addictive it can be and how hard it is to break away from. The music video highlights the effects of bullying and just how dangerous it can be and also shows the viewpoint from the bully's perspective as to where it originally stems from. It has a powerful ending which shows that the bully was too late to make up for her mistake as the girl she had bullied has ended her life. Filmed in Cork City, the video was shot by EPIC productions and directed by Chris Cullen. Written and recorded by Daly between his home in Cork, Ireland and Seattle, Washington, 'Addicted to the Throne' was mixed and produced at Ogar Shack Studios Seattle by Kelly Gray
(Queensryche, Candlebox, Operation:MindCrime), who also produces all of the material set that features on
Daly's debut solo album.
Mark has recently released his highly anticipated second single 'Bad Soul' from his debut album along with a powerful music video that captures the power of regret and sorrow in life.
Hailing from Cork in Ireland, Mark Daly, is a powerful singer/songwriter with hard rock pedigree in abundance. In a career that has seen him rub shoulders with some of the best, Daly is perhaps best known for his role in US supergroup: Operation:Mindcrime. The group, which is led by vocalist Geoff Tate (formerly of Queensryche) who has sold over 25 million records, secured a Grammy nomination, and toured the world many times over, also included in their ranks are musicians from bands Disturbed, Ozzy Osbourne, Whitesnake and AC/DC.
At the beginning of Mark's career he formed and fronted critically acclaimed rock group, The Voodoos in 2010, the band were invited to perform at the 2011 MTV EMAs and amassed fans in their many thousands during their chaotic tour of the US in 2012/13. However, it is only in more recent years that Daly has truly begun to forge his blossoming solo
career. Releasing his first solo single 'The Hearts Reminder' to a rapturous reception in 2016, the single was an instant hit and stacked up over 50,000 views on Facebook in its first week alone, not to mention landing an impressive Number 2 chart position in the Irish Rock downloads chart.
The track was followed by a charity single for Autism Awareness month called 'Your World' in April 2017 and received global airplay and similarly impressive video views to its predecessor (60,000) and shooting straight to Number 1 in the Global Scottish New Music Chart. 'When The Stars Align' was released in September 2018, Daly's album may have been a long time coming but it has been worth the wait.
After completing a successful UK & Ireland tour in December 2018. Plans are now well underway for tours across Europe and the US in 2019.