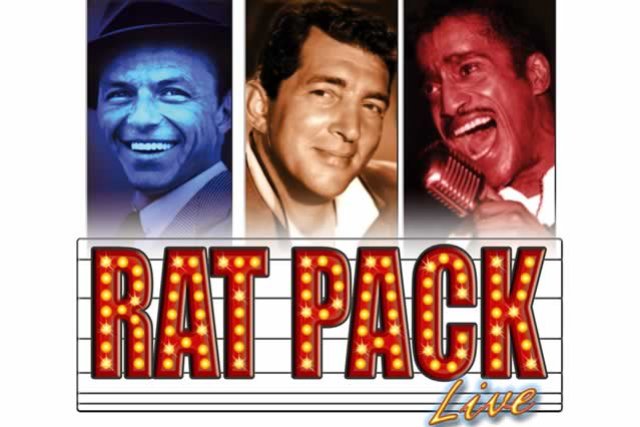 The Ultimate Rat Pack Tribute
The Chairman and The Board
Saturday
Jun 29th
8:00 pm
PDT
6:00 pm

Doors
$20.00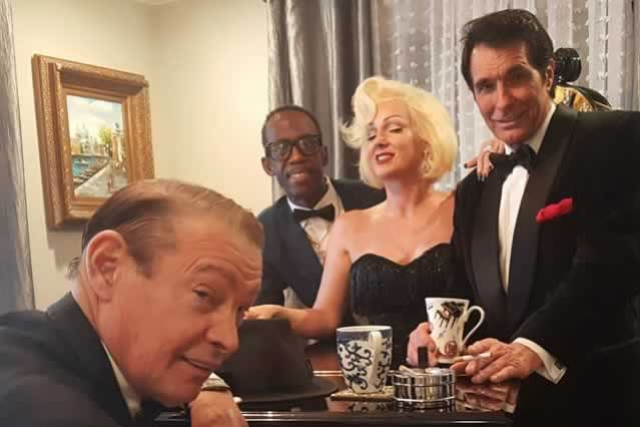 The Chairman and The Board - The Ultimate Rat Pack Tribute
Big Band
"The Chairman and The Board"
Ultimate Rat Pack Tribute Direct from Las Vegas
"The Chairman and The Board" Ultimate Rat Pack Tribute - Direct from Las Vegas
is a classic reenactment of the peerless iconic pop performers Frank Sinatra, Dean Martin and Sammy Davis Jr as they performed together in the 1960's and took the world by storm.
This ninety (90) minute show captures the essence of the chemistry, the music, and the magical Spirit of the times.
It's a journey back in time through their music and an insightful multi-media narrative, with rare photos and vintage video footage, of their relationships with each other, the times and with us. We show why, generations later, they continue to be major influence.

Backed by our six (6) piece swing band, this show has been pleasing audiences, both nationally and internationally.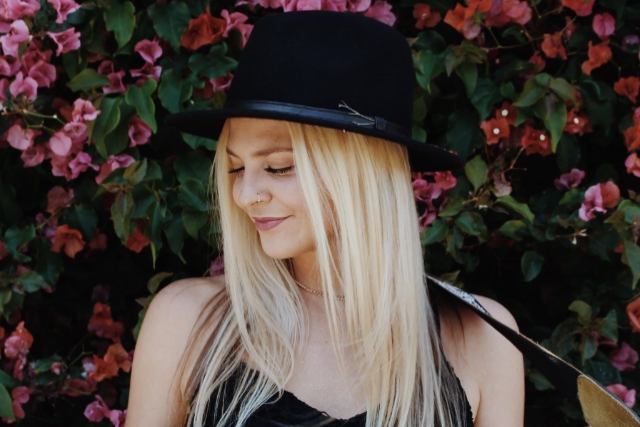 Karly Moreno
Music
Hi everyone! My name is Karly Moreno and I am a 24 yr-old singer/songwriter from Orange County California. So excited to announce I was a contestant on SEASON #16 ON THE VOICE ON NBC. My dream is to be able to touch and inspire people with my music the way music has touched me! I believe that music does something to the soul and I want to take part in giving people that experience. Growing up, I watched my mom sing in a band and was influenced in many ways. Music quickly became my passion as I started singing at the age of 5 and writing and playing guitar at age 11. Music is just a big part of me, and something I am always going to continue to pursue.
I was musically influenced by many artists, while my own style started to evolve and my " unique tone and soulful heart", as people have said, brought me the Indie/Singer-songwriter sound I have today.
I have played shows throughout O.C and LA and continue to do so and love it! Some of these places include; House of Blues, Plaza Stage at the Greek Theater opening up for Americas Got Talent and many local restaurants and hangouts. Through out my journey, I have been fortunate enough to meet some amazing people, including CEO of We Rock the Spectrum Kids Gym, and through that relationship, I was able to play at The Rose Bowl and the Angels stadium for Autism Speaks Walk, a great cause!
Currently, I am in the studio working on my first E.P! It should be done within the next few months and I am so excited for all of you to hear! Stay tuned☺
"Man I could see Karly having a song on the radio right now that everybody knows!" Adam Levine
"I love your voice, the purity of it is angelic and it is very beautiful"
Kelly Clarkson
"When I first heard Karly's voice, I immediately thought of Ellie Goulding, that very rich buttery tone that just fits so perfectly, record producers say goes to tape very well" Charlie Puth
"When you get nominated for a Grammy it will be in the W.T.F category"
Blake Shelton
"Karly has something about her voice, I just love it, it's very warm it's almost hypnotic" Blake Shelton