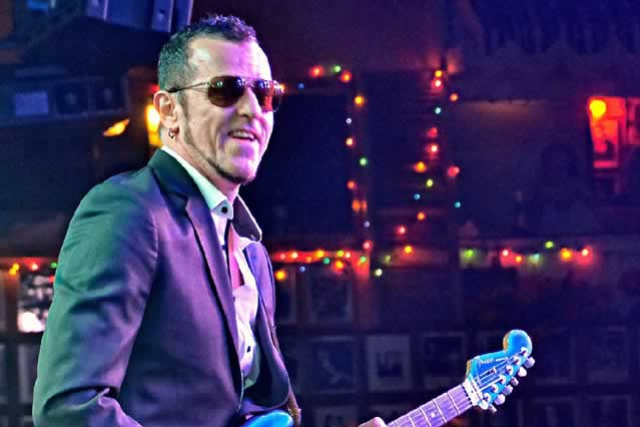 Gary Ho Ho Hoey
Friday
Dec 20th
8:00 pm
PST
6:00 pm

Doors
$25.00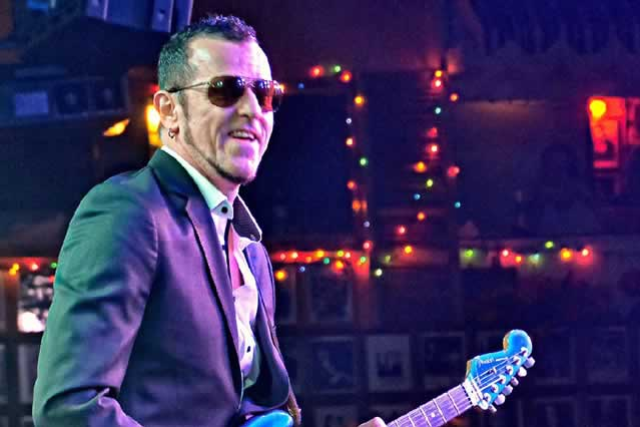 Gary Hoey
Rock
World renowned rock guitarist Gary Hoey's first break came in 1987 when Ozzy Osbourne liked Hoey's tape enough to fly him to LA for an audition. Although Zakk Wylde wound up with the gig, Ozzy recommended Hoey move to LA where he was certain he would get noticed. So he did - thanks Ozzy - and it paid off. In 1992 Gary's cover of "Hocus Pocus" rocketed into the Billboard's Top 5 Rock Tracks.
With a collection of 19 albums it's no wonder Gary Hoey is listed as one of the top 100 guitarists of all time. In 1994 Hoey scored the successful "Endless Summer II" soundtrack for New Line Cinema. In 2012, he produced and co-wrote The Queen Of Metal, Lita Ford's latest release "Living Like Runaway" for SPV records to rave reviews. As Music Director for Rock n Roll Fantasy Camp, he's worked with legends like Joe Perry, Roger Daltrey, Yes, blues icon Johnny Winter, Robben Ford, Leslie West, and KISS drummer, Peter Criss. And he has toured and traded licks with the likes of Jeff Beck, Brian May of Queen, Ted Nugent, Joe Satriani, Steve Vai, Peter Frampton, and Dick Dale.
Hoey has explored many styles in his career, from hard rock to rock to surf to prog, and with 2013's "Deja Blues" he came home to the blues. His latest, 2016's "Dust & Bones," is an exuberant fusion of blues and rock. But whatever style he plays, one thing is certain, Gary Hoey is a fiery, charismatic player who connects with the crowd. Whether he's playing scorching originals or rock classic covers, his solos are thrilling and reminiscent of Clapton or Stevie Ray in their fiery youth. One thing that remains consistent is Hoey's impassioned command of the guitar. He can attack his instrument with feral intensity and then play something very soft and achingly beautiful. This ability to mix feeling, phrasing, technique and tone is the true mark of a master guitarist.
"It's great to hear Gary sing and play the blues with his trademark intensity, feel and authenticity. And the guitar tones! "Dust & Bones is a great sounding Blues/Rock album that's both vintage and modern at the same time." - Joe Satriani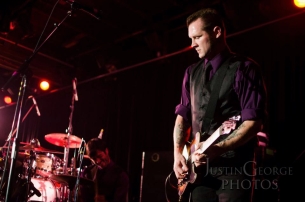 Orange Blossom Special
Alternative Rock
Orange Blossom Special is a high-energy Rock n Roll band that can best be described as a Full-Tilt Explosion of Fun!!!

The Orange County-based band made up of brothers, Anton (guitar/vocals) and Alan Hoetker (bass/vocals) with a revolving door of drummers, takes inspiration from the best of Classic Rock guitar licks with the punch and voltage of '90s punk. Imagine a potent cocktail of Lynyrd Skynyrd meets AC/DC with Billie Joe Armstrong driving the rhythm for extra muscle.

The band is fresh off the road from their 2nd US/Canadian nationwide tour in support of their debut record "Cocktails & Treasure Maps"; where they had the opportunity to share the bill with Avenged Sevenfold, Three Days Grace, Seether, Bullet for My Valentine, Sevendust, Black Tide, and Hell or Highwater for 2 months as the Official Party Band for the Rockstar Energy Drink Uproar Festival. Orange Blossom Special was also selected to open the 1st annual 48 Hours Festival, "The World's Biggest Rock n Roll Party Weekend," in Las Vegas, NV featuring the above mentioned bands as well as Korn, Godsmack, Hollywood Undead, and Sick Puppies.

In a short time, with no label, management, or financial backing, Orange Blossom Special has started to make a name for themselves while leaving a lasting impression in the minds of those who have witnessed their anything goes live show. The band lives by the motto: "Any place, anytime, anywhere! Play every show like it's your last and leave it all on the stage." Orange Blossom Special is made up of three guys playing their hearts out and loving every minute of it. Welcome to the PARTY!