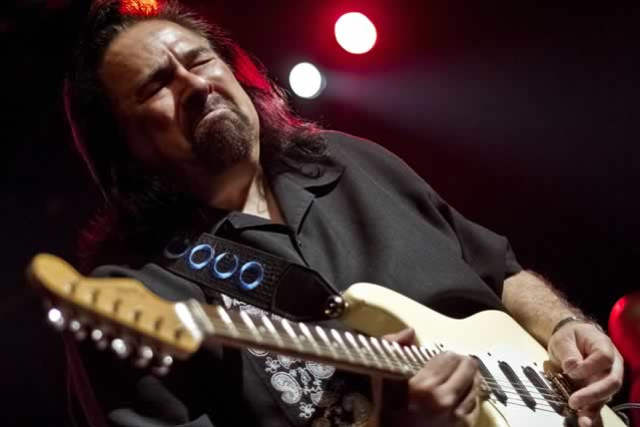 Coco Montoya
Thursday
Jan 16th
8:00 pm
PST
6:00 pm

Doors
$15.00
"In a world of blues guitar pretenders, Coco Montoya is the real McCoy. He exudes power and authenticity. Be prepared to get scorched by the real thing." –Billboard
"Coco Montoya sings and plays with passionate abandon." –The Boston Globe
Between his white-hot guitar playing and his soulful, emotional vocals, Coco Montoya has talent to burn. In a career that spans almost four decades, he's gone from drumming for blues icon Albert Collins to holding the lead guitar spot in John Mayall's Bluesbreakers to leading his own band and touring worldwide. Montoya is revered for his ability to move from subtly melodic guitar playing to slash-and-burn pyrotechnics. Equally forceful are his deep, soul-baring vocals. Years of constant touring, playing unforgettable shows at clubs, concert halls and festivals, have earned him his position at the top of the contemporary blues world. And it all started with a chance meeting in the mid-1970s with legendary bluesman Albert Collins, who offered Montoya a spot in his band, where he stayed for the next five years. Coco was initially hired as Collins' drummer and later—with Albert mentoring him on the guitar—became the band's rhythm guitarist. A few years after leaving Collins' band, British blues star John Mayall heard Coco jamming onstage and was so impressed that he hired him for the newly reformed Bluesbreakers.
When Montoya launched his solo career in 1993, he already had an instantly recognizable burning-hot sound and style all his own. His debut album solidified his stature as the blues' newest rising star. Over the course of his nine previous solo albums, Montoya has consistently delivered piping hot blues, rock and soul. His new album (his fifth for Alligator), Coming In Hot, is another instant classic. Montoya's fiery, melodic guitar playing and passionate vocals fuel one memorable song after another. Guitar Player says Montoya plays "stunning, powerhouse blues with a searing tone, emotional soloing, and energetic, unforced vocals."
Coming In Hot, produced by Tony Braunagel (Eric Burdon, Curtis Salgado, Taj Mahal, Bonnie Raitt), features 11 songs, ranging from the blistering, hard-rocking title track to the gritty and potent blues shuffle Water To Wine to the emotional ballad What Am I?. He delivers Albert Collins' Lights Are On But Nobody's Home with uncompromising, dynamic energy. Montoya's unpredictable guitar playing and smoking, soulful vocals are inspired by a backing band featuring renowned musicians including bassists Bob Glaub (Bob Dylan, Bruce Springsteen, Jerry Lee Lewis) and Mike Mennell (Jimmy Buffett, John Fogerty), keyboardist Mike Finnigan (Jimi Hendrix, Etta James, Taj Mahal), rhythm guitarists Billy Watts (Eric Burdon) and Johnny Lee Schell (Bonnie Raitt), and Braunagel on drums.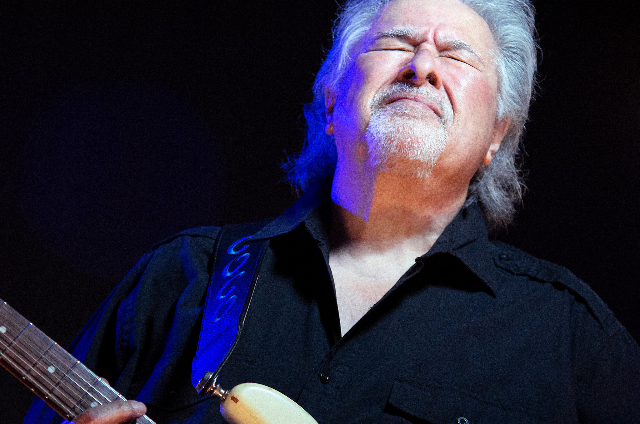 Coco Montoya
Jazz
Though he grew up as a drummer and was raised on rock & roll, Coco Montoya became an outstanding blues guitarist after stints in the bands of Albert Collins and John Mayall. Montoya debuted as a leader in 1995 with the Blind Pig album Gotta Mind to Travel and garnered an award for Best New Blues Artist at the following year's W.C. Handy Awards ceremonies.
Born in Santa Monica, Montoya played drums for a local rock band that toured the region during the mid-'70s, playing in area clubs. Although he had recently been turned on to blues at an Albert King show, he was somewhat unprepared to sit in with another blues legend -- "the Iceman" Albert Collins -- when a bar-owner friend of Montoya invited the bluesman to play at his nightclub. Though his inexperience showed, the young drummer impressed Collins enough to hire him for a Pacific Northwest tour three months later. The tour soon ended, but the pair's affiliation remained for more than five years, while Montoya learned much about the handling of blues guitar from "the Master of the Telecaster."
By the early '80s, Coco Montoya was back in the small-time nightclub business, playing guitar with several regional bands. At one night's show, he realized that John Mayall was in the audience, so he dedicated a cover of "All Your Love" to the British blues maestro. The song prompted Mayall to hire Montoya as lead guitarist for a new version of the Bluesbreakers he had formed. Despite the enormous pressure of filling a spot once held by Eric Clapton and Peter Green, Montoya jumped at the opportunity.
His first album with the Bluesbreakers came in 1985. Mayall had not released an album in five years at that point and the Bluesbreakers had been dead for more than 15, but the live album Behind the Iron Curtain proved Mayall's viability thanks mostly to the fiery work of Montoya. The guitarist appeared on three studio albums with Mayall and the Bluesbreakers, but then struck out on his own by the mid-'90s. Signed to Blind Pig, Montoya released Gotta Mind to Travel in 1995 with help from Mayall and another former Bluesbreaker compatriot, rhythm guitarist Debbie Davies.
After years of toil under Collins and Mayall, Montoya was finally in the spotlight and his award as Best New Blues Artist of 1996 proved quite ironic, given his years of experience. His second album, Ya Think I'd Know Better, was followed by 1997's Just Let Go. At that point, Montoya and Blind Pig parted company and he signed with Alligator Records. Suspicion was released in 2000, followed two years later by Can't Look Back and by Dirty Deal in 2007. All three discs incorporated a definitive soul/R&B approach. I Want It All Back, produced by Keb' Mo' and Jeff Paris, appeared in 2010. ~ John Bush & Al Campbell, Rovi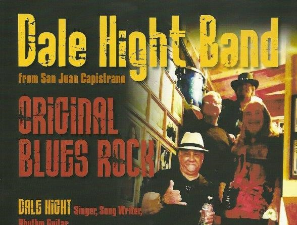 Dale Hight Band
Music
The Dale Hight Band is a Blues Rock Band from Orange County California. We are recording artists with Rampart Records, BMI and the Orchard.(Sony Downloads)